$1,788. I've done the math for you. I've priced out what it would cost for a pair of the least expensive round-trip airline tickets available from JFK to Charles De Gaulle Airport in Paris. I've added $20 for ground transportation, which brings the total for travel to $1,456.
The remaining $332 is the cost for an average three-course dinner at the legendary Maxim's de Paris. If the price is a little rich for your blood, I recommend paying a visit instead to "Maxim's de Flatbush, aka the Brooklyn Museum's resident full-service restaurant The Norm, which from tomorrow (July 20) through Jan. 5 of next year will be putting on the Ritz.
To complement an exhibition devoted to fashion designer Pierre Cardin, who — fun fact — has owned Maxim's since 1981, Maxim's at The Norm will offer a French-forward à la carte menu, as well as a prix fixe option of dishes inspired by Maxim's de Paris's cookbook, "Chez Maxim."
The restaurant will even be dressed up to look the part. The ceiling has been painted Maxim's signature deep burgundy, while the bar now boasts the gold that is such a distinctive part of Maxim's globally recognized logo. One wall provides glimpses of the art nouveau masterpiece that is the interior of the restaurant which opened in 1893, while another has been re-fashioned as Maxim's famed exterior on Paris's Rue Royale.
To eat: The $45 three-course prix fixe menu highlights contemporary versions of dishes from "Chez Maxim" including salade Lyonnaise — seasonal greens, lardons, croutons, and poached egg; Poulet rôti aux pêches — roast chicken, grilled peaches, and  baby arugula dressed in a chimichurri sauce; Coquilles Saint-Jacques — pan-seared scallops, oyster mushrooms, artichokes, and escarole in a white wine sauce; and profiteroles encasing vanilla ice cream and praline, drizzled with a warm chocolate sauce.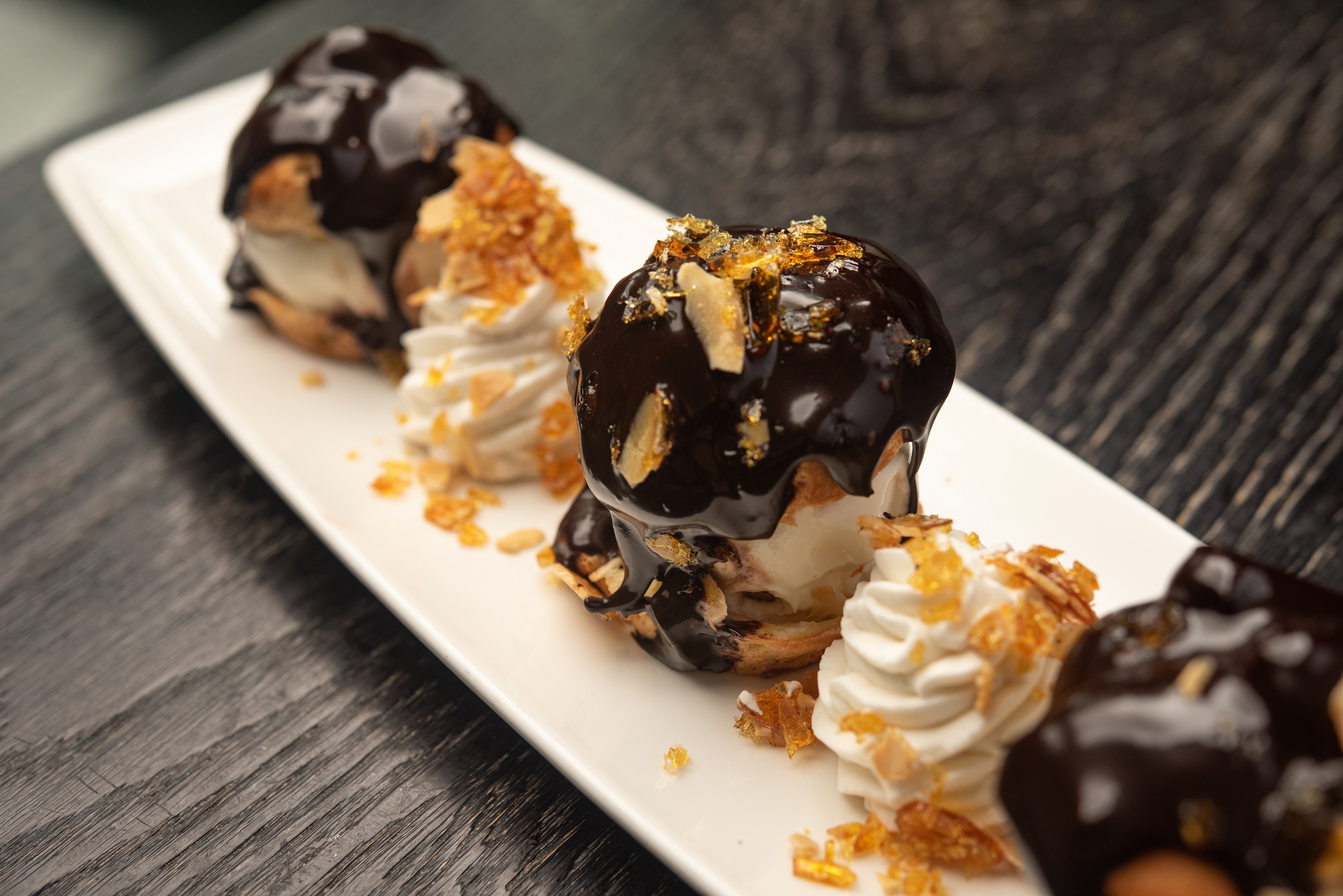 The Norm at the Brooklyn Museum, 200 Eastern Parkway, Brooklyn, 718-230-0897.