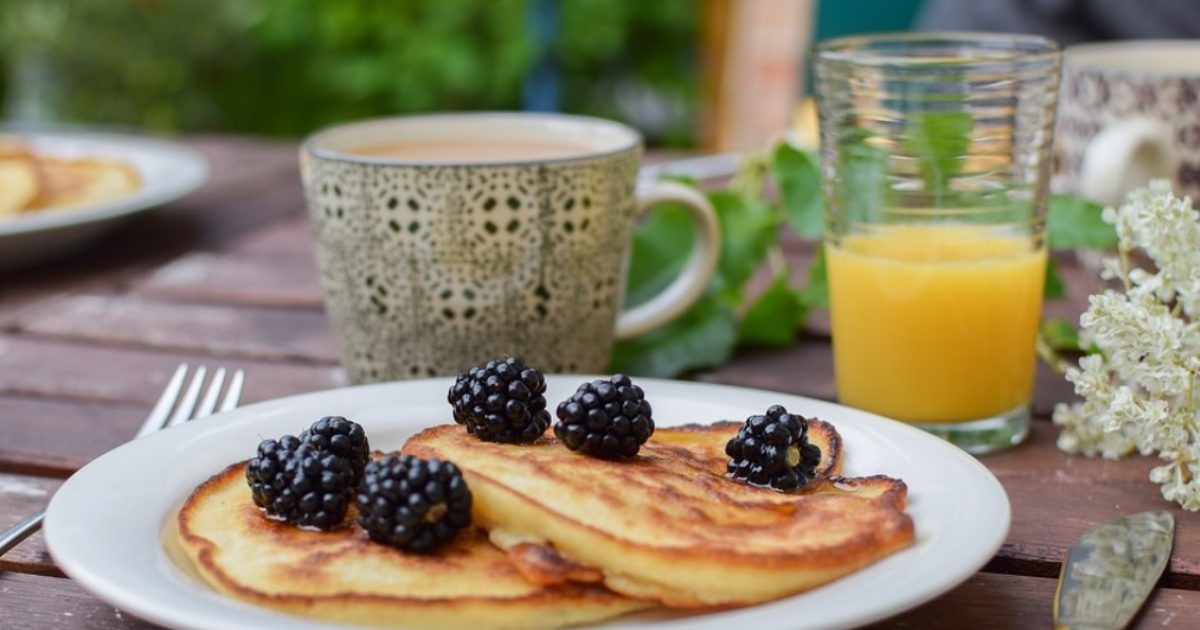 Some years ago, I wrote a feature for a different publication on New York restaurants where brunch, including a cocktail, could be had for $10 or less. That now feels like another lifetime. While brunch nowadays can require taking out a second mortgage on your house, there are still bargains out there if you know where to look. What follows is a list of venues where brunch will set you back as little as $16.95, exluding booze.
Le Parisen. This diminutive bistro tucked away on a side street in Murray Hill has the look and attitude of a genuine Left Bank eatery right down to the often-brusque service. The food is the real deal, too, and the egg dishes that are the mainstay of the $16.95 prix fixe menu come with the house's excellent hand-cut frites. If you need further inducement, coffee is included in the package. If brunch just isn't brunch for you unless you have alcohol, you can add a mimosa, Bellini, or glass of sangria for $7. This may well be the best brunch deal in the city. Le Parisien, 163 East 33rd Street (bet. Third and Lexington Aves.), 212-889-5489.
Pardon My French. For a dollar or two more, this Alphabet City standby offers a similar deal to Le Parisien but with a wider selection. The base price for brunch is $26, coffee or tea included. Adding bottomless mimosas or bloody marys (made with horseradish-infused vodka) will set you back an additional $12. The prix fixe choices include brioche French toast served with Nutella, bananas, and walnuts; and eggs Benedict made more appealing by its use of Bayonne ham. Both the croque monsieur and croque madame arrive in the company of a mixed green salad. Pardon My French, 103 Avenue B, 212-358-9683.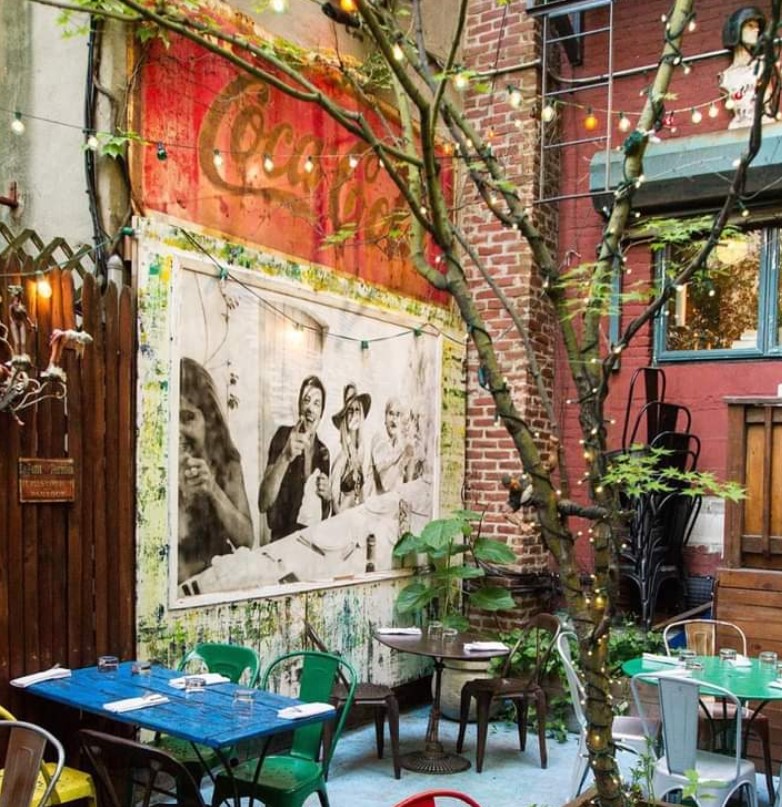 Eats on Lex. The $22 prix fixe brunch at this Upper East Side haunt consists of a single offering — two eggs any style, bacon or sausage, home fries, juice, and coffee — better known as the coffee shop special. But — big but — Eats on Lex boasts an extensive à la carte menu where everything is priced between $12 and $19. Possibilities include a breakfast burrito stuffed with ​scrambled eggs, mushrooms, black, beans, spinach and cheese for $14, "shakshuka" poached eggs for $15, and skirt steak and eggs for $19. French press coffee ordered separately is $4. Eats on Lex, 1055 Lexington Avenue (at of 75th St), ​212-396-3287​.
Sotto13. If you're planning to tackle Sotto13's "weekend social brunch," bring along your attorney to decipher the fine print, which explains that:
Item: The $39-per-person brunch is served family-style;
Item: Full-table participation is required;
Item: Each selection is portioned based on the number of guests at the table;
Item: All items available à la carte upon request.
To eat: The "shroom pizza" (mushroom duxelle, mozzarella, ricotta, truffle oil) sounds a little too caz after all that legalese. Black currant French toast with vanilla crème fraîche and maple syrup, and a frittata (chef's market selection) are two other options. Coffee doesn't appear on the menu. Sotto13, 140 West 13th Street (bet. Sixth and Seventh Aves.), 212-647-1001.
Madam Ji. A new game has sprung up in local brunch venues that appears to be a latter-day version of the chug-a-lug contests popular at colleges. The object of the game is to quaff down as many brunch cocktails as you can in a fixed period of time. Dying of alcohol poisoning is grounds for disqualification. To see the game in action, stop by Madame Ji, an Indian restaurant in the Village, any given Sunday. There an entrance fee of $35 entitles you to as many mimosas you can drink in one hour, plus your choice of any main course. Options in the latter department include a lamb burger slathered with masala aïoli and accompanied by a tangle of curly fries scented with garam masala powder. Ordered à la carte, main courses are $15 to $18. Madam Ji, 154 Bleecker Street, 212-875-1405.
Carroll Place. Across the street from Madam Ji, Carroll Place offers up its own version of Brunch Cocktail Bingo in which the time limit is 90 minutes and the "bottomless" beverage offerings include mimosas, bloody marys, and rosé sangria. The $28 price tag covers the cost of a main course. Among the choices are a three-egg omelet filled with pancetta and Pecorino, and something given as "eggs in purgatory," which sounds a little like shakshuka, over a foundation of creamy polenta. Main courses ordered à la carte are $13 to $16. Carroll Place, 157 Bleecker Street (between Thompson and Sullivan Sts.), 212-260-1700.