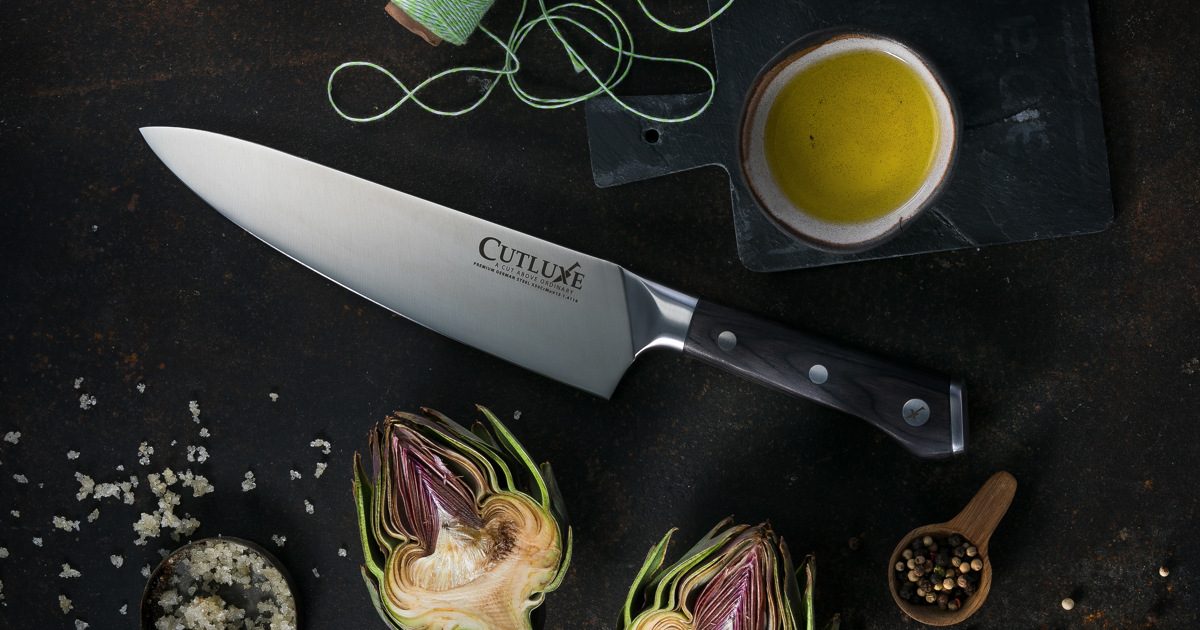 Are you in the market for a smart multi-tool that cuts, slices, and chops? Would you be surprised if we told you that you already own one? It's called a knife.
Of course, there are knives and there are knives. Walmart, Target, and similar retailers carry a full range of kitchen knives that start as low as $4.99. At the opposite end of the spectrum are knives like the Yoshihiro Mizuyaki Honyaki, which fetches $5,300. And that's just scratching the surface when it comes to the most precise cutting tools on the planet.
Obviously, the average home cook's ambition is to find something more affordable that delivers exceptional performance. We recently happened on a line of knives that satisfies both criteria. They are crafted by Cutluxe, a company that has been around for four years and was founded on the principle of balancing price against performance.
Dor Gefen, Cutluxe's CEO, wanted to design and manufacture the perfect kitchen knife. By working directly with professional chefs, the company analyzed the finest details of how a great knife performs. Then they designed a knife and manufacturing process that delivers exceptional kitchen knives.
Knives in the Artisan Series, which we tested, range in price from a modest $26.99 to $44.99. An 8-inch chef's knife — the home chef's most-used cutting tool — sells for a mere $39.99. All knives in the series are are made from high carbon 1.4116 German steel forged to 56+ Rockwell hardness. The knives are hand sharpened at 14 to 16 degrees per side, for maximum sharpness and edge retention. The luxury pakkawood handle is triple-riveted, for sure grip and stability.
Putting the Steel to the Test
So how does Cutluxe handle on the turns? To find out, we exposed the knives to a full range of tests beginning with what we like to call the "glide test." That is the experience you've doubtless had when using a new or newly sharpened knife. The blade feels as though it glides through a tomato. Tomatoes are the acid test because of their tendency to resist a knife blade and flatten out, or burst, if the blade is not sharp.
The Cutluxe 8-inch chef's knife came through the glide test with flying colors, and not only on tomatoes but on harder vegetables such as sweet potato and turnip. It even glided through raw chicken and beef, which usually requires some back-and-forth sawing even with our trusty Wüsthof.
We also tested the knife's endurance by cutting, chopping, and mincing non-stop over the course of several hours over multiple days. The knives never quit.
Cutluxe has two additional lines of product — the Olivery series (forged from a single block of Swedish high carbon steel) and the Shinobi series (crafted from Japanese steel) — which run a few dollars more.