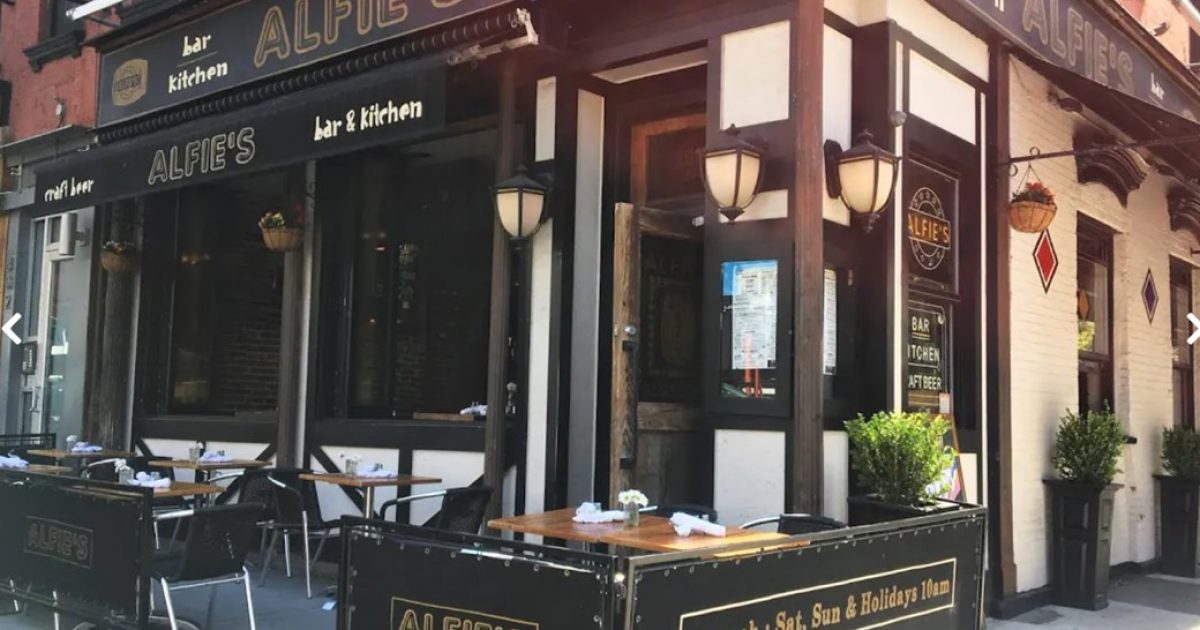 With temperatures hovering around 90, it's beginning to seem as if summer leapfrogged over the season when young men's fancies lightly turn to thoughts of love. Which is a pity. Spring is a time of renewal. From a food perspective, it is when asparagus and fava beans and fennel return to the green grocers' displays.
But if you're looking for reassurance that the season of rebirth wasn't skipped over, drop by Alfie's Bar and Kitchen, a micropub in Hell's Kitchen, which is celebrating spring with a menu that includes all manner of seasonal goodies. Witness a salad of burrata cheese teamed with a sprightly mix of snap peas, edamame, red endive, honey and pine nut butter, all moistened by carrot ginger vinaigrette; a slab of toasted wheat sourdough accompanies the dish. What could be springier than peas, found here in sweet English pea and tarragon ravioli, which features not only the starring legume but its tendrils, plus fava beans. The dish is completed by a lemon butter sauce.
If the weather is fair, dine al fresco at tables designed for that — not jury-rigged to be in compliance with the terms of a pandemic. If the day is hot, dine in air-conditioned comfort inside, now that the law permits. Alfie's Bar and Kitchen, 800 Ninth Ave bet. 53rd and 54th Sts., 212-757-2390.