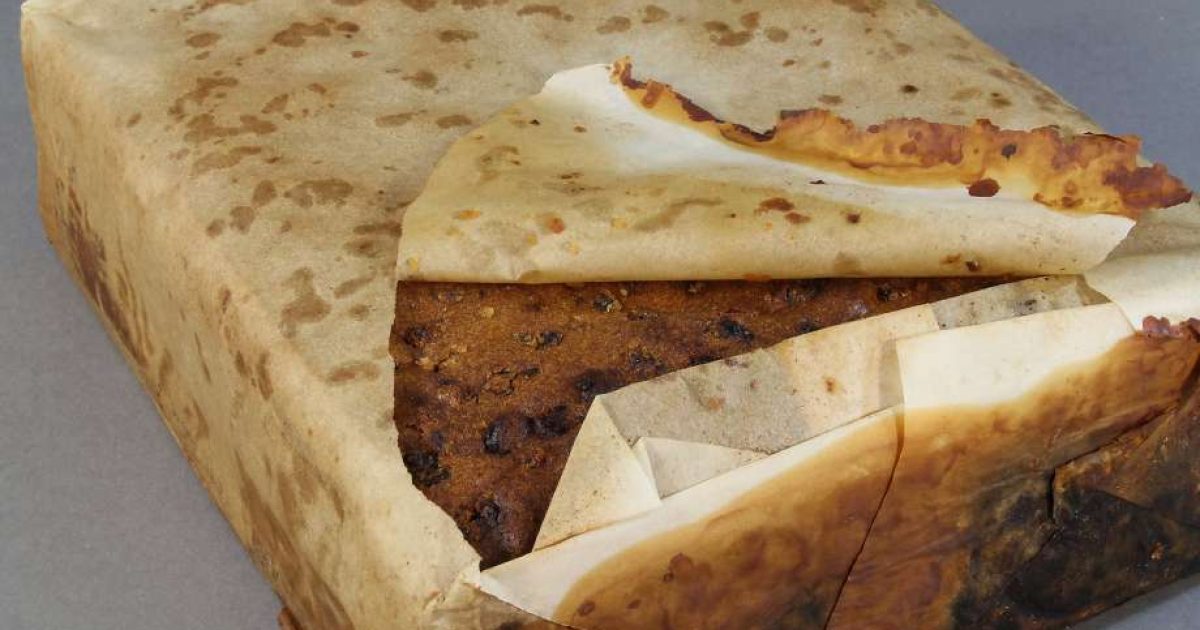 If nothing else, it explodes the myth that each Christmas a single fruitcake is sent to some unlucky recipient who then regifts it the following year.
According to the San Francisco Chronicle, the confection was unearthed by conservators with the New Zealand-based Antarctic Heritage Trust, who found it wrapped in paper inside a crumbling tin in a hut on Cape Adare.
Lizzie Meeks, trust program manager, is quoted as having described the cake as in "excellent condition." Meeks elaborated:
There was a very, very slight rancid butter smell to it, but other than that, the cake looked and smelled edible.
The conservators theorize that the cake — which was made by British "biscuit" (read: cookie) maker Huntley & Palmers — was brought to the frozen wasteland by British explorer Robert Falcon Scott in 1910. Whether he brought the item as a doorstep or dessert is hard to say, though the fact that it remains untouched suggests it may have been the former.