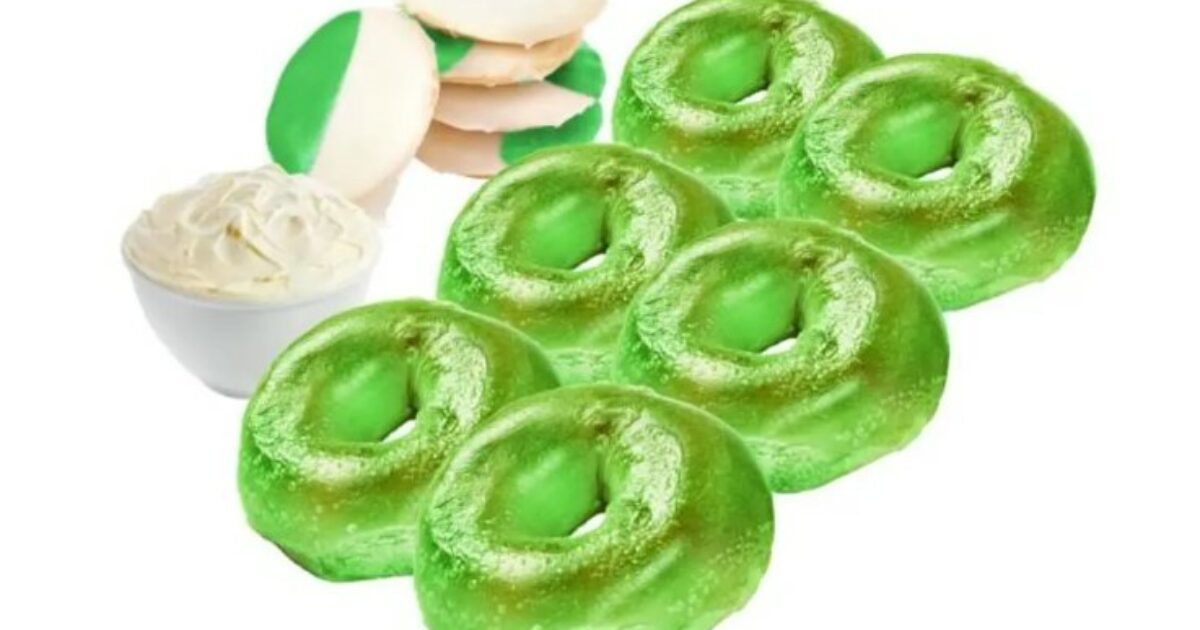 No, there's nothing wrong with your eyes. If you're seeing bright green bagels at the top of this page, your vision is fine. In recognition of St. Patrick's Day, New York chain Bagel Boss is offering freshly baked green bagels, and not just today, March 17, but through the end of the month.
Carvel is also getting in on the action this St. Paddy's Day, offering a mint-green Mint Flying Saucer sandwich or Sundae Dasher. As with Bagel Boss, the green confections will be available through the end of March.
Krispy Kreme seems never to miss a promotion, and this St. Patrick's Day is no exception. The chain is offering several green-tinged donut offerings, among them the Hat O'Gold, enrobed in chocolate icing followed by a plaid drizzle of green icing, and finished with leprechaun hat sugar pieces.
McDonald's customers can see green by ordering the Oreo Shamrock McFlurry or the Shamrock Shake. Both are available on a limited-time basis.
Finally, through March 26 Insomnia Cookies is serving up a Mint Cookies N' Cream cookie built on a brown sugar dough that is mixed with chocolate sandwich cookies, green mint chips, and vanilla chips.