First there was the spaghetti joint that implemented a "no kids" policy. Then there was the chain that sought to garner good will, not to mention some free press, by announcing that kids could eat free with the purchase of an adult meal.
Now there's a place upstate that not only welcomes the small fry but will baby-sit them while their parents dine — and at no charge. According to ABC affiliate NEWS10, Cornells in Schenectady's Little Italy has decreed that Thursdays are "date night." Parents who arrive with their kiddies in tow can enjoy a leisurely meal while the staff tends to the young'uns.
The house announced the new policy on Facebook last Wednesday: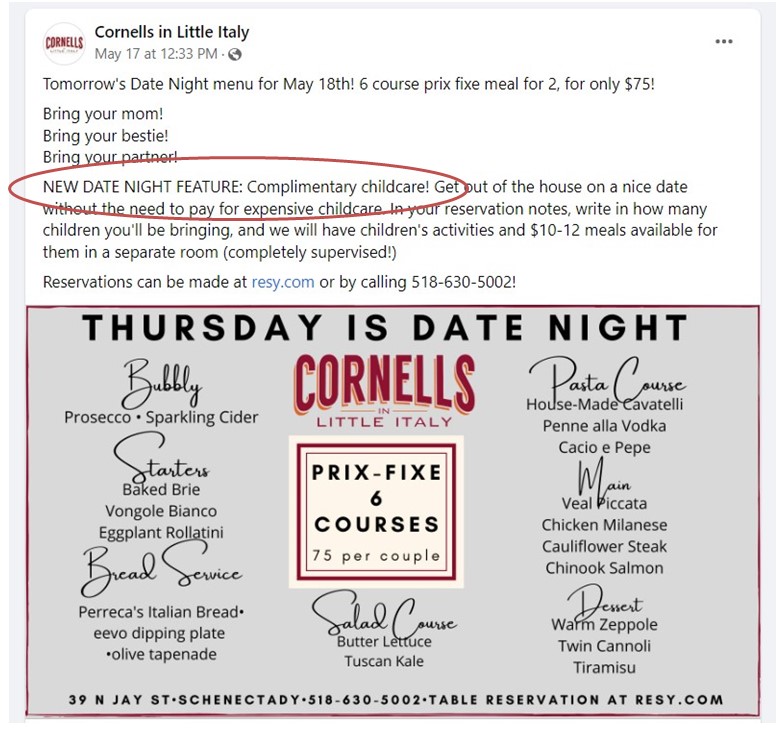 The article notes that children's meals will also be available at an additional cost if so desired.
See also…