A week ago, I posted a piece with the snide title "The Cicadas Are Coming — Yum!" It turns out, not everyone out there is as squeamish as I am.
Frank's, of Frank's RedHot fame, has announced the release of a digital cookbook devoted to the not-so-lowly insect. According to The Takeout, the book will be available online next week at Frank's website and will feature 13 different recipes. One of them, for air-fried buffalo cicada wings, calls for half a cup of the hot sauce, half a cup of butter, and four cups of blanched cicadas. (Evidently, the bugs need to be blanched before use in recipes.)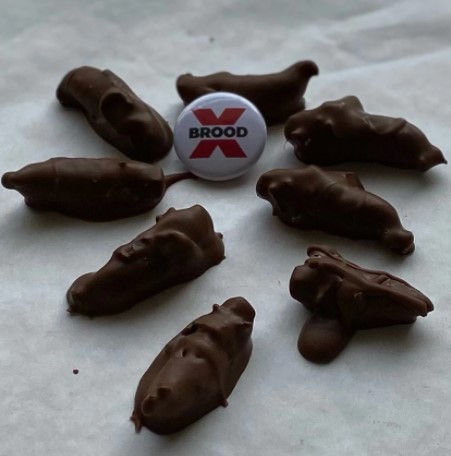 What else is all the buzz is chocolate-covered cicadas. Chocolatier Chouquette is offering the little creatures enrobed with milk chocolate mixed with bay seasoning. The cost is $22 … while supplies last.
See also…