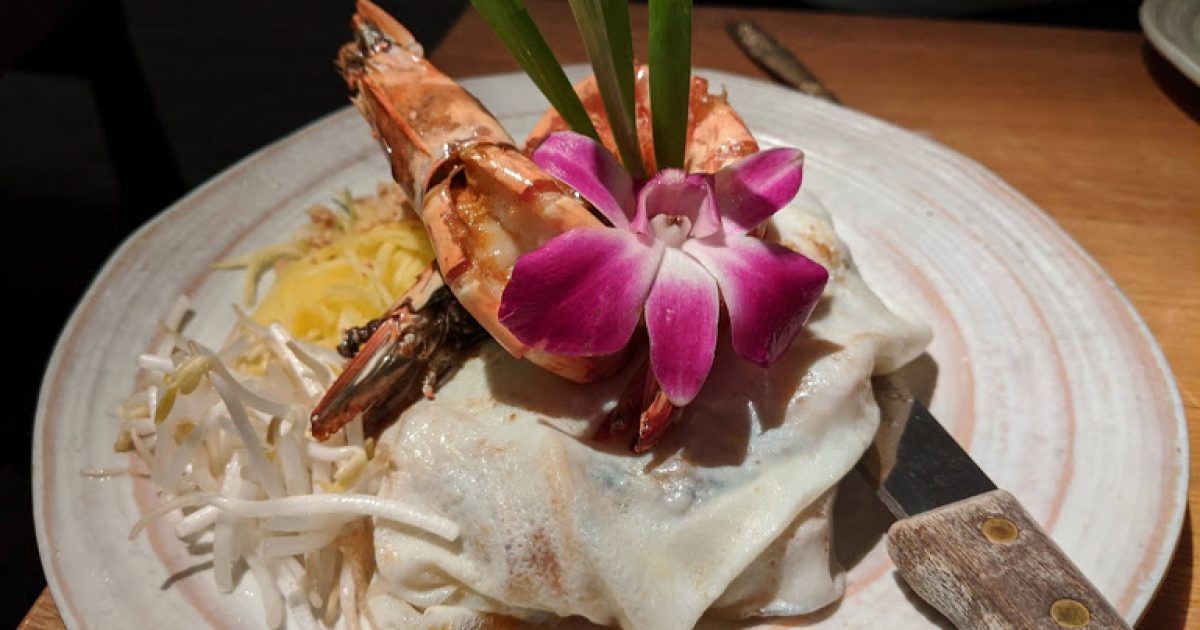 A trivia question: What do the full names for Bangkok and Los Angeles have in common? Both translate to "City of Angels. The first of these factoids comes to you by way of the menu at Thep, an unassuming Thai restaurant on the Upper East side that serves up competently rendered versions of standard Thai fare, plus a few enticements you won't encounter elsewhere.
A marble-topped bar is on your left as you enter, behind it a backlighted assortment of bottles in a rainbow of hues. Beyond are a dozen or so smallish butcherblock tables that are set quite cheek-to-cheek.
Make friends with your neighbors by sharing an order of "golden sachet," four crispy little beggar's purses fashioned of phyllo pastry and stuffed with minced crab, chicken, and vermicelli. You immerse each of the savory bundles in the accompanying dipping sauce and eat. A pot that is as tall as it wide manages to hold close to two dozen plump mussels knee-deep in a creamy blend of coconut milk and lemongrass broth.
An unorhtodox pad thai is distinguished by the size of the shrimp — giant Madagascar prawns actually — that are the stars of the show and the manner in which the tamarind-sauced vermicelli noodles are served: enveloped in a delicate egg-white crepe. The dish is rounded out by rings of tender squid, crushed peanuts, and a thicket of bean sprouts.
Pork belly braised in XO brandy tinctured with five spice powder arrives gloriously browned and crisp, the unctuous meat soft enough to cut with a fork. Slightly bitter steamed Chinese broccoli helps cut through the richness, though you wish the egg that completes the plate were soft-boiled as advertised.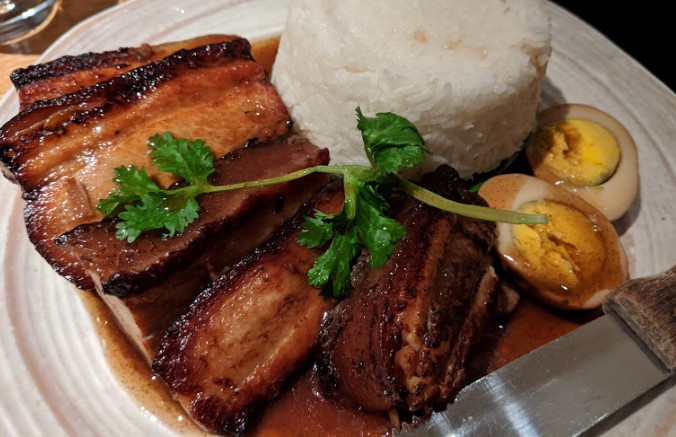 The world is divided into two types of people — those who love black pudding (aka boudin noir, morcilla, blood sausage) — and those who hate it. If you number yourself among the former, don't pass up the kanom jean nam ngeow, a bowl of noodles and broth teaming with minced pork, pork ribs, and chunks of what the house chooses to describe unceremoniously as "congealed pig blood." The dish is infectious.
Thep does a brisk business, even midweek, so you are advised to phone ahead if you'd like to eat here.
Price range: Starters—$9 to $16, mains—$13 to $30.
Thep, 1439 Second Avenue (at 75th St.), 212-899-9995, is open seven days for lunch and dinner.