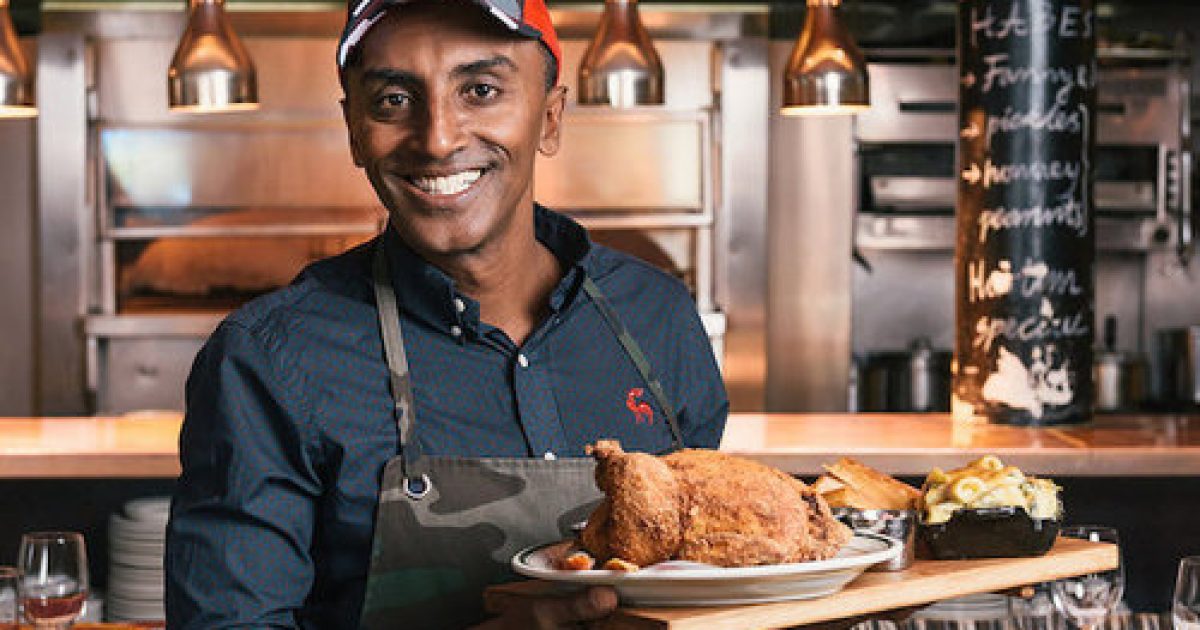 Celebrity chef Marcus Samuelsson has come a long way since working his way up through the kitchen at Aquavit to become New York's youngest executive chef.
Now he is headed a little of the way back to his Swedish roots with his first restaurant across the river in Newark. Called Marcus B&P, the restaurant, which opens this coming Monday, is a throwback to the BPs, or "back pockets," Samuelsson encountered during his youth in Sweden. These are casual spots where you can meet family, friends, or coworkers at the Bar (the "B") or take home some delicious locally grown Provisions (the "P").
Those who have dined at Red Rooster in Harlem will find some crossover on the menu at Marcus B&P. Marcus' cornbread ($8) turns up, and so does fried chicken and waffles ($10).
Shrimp and grits make an appearance, though the dish is listed as "shrimp and house P&G ($26), where P&G stands for "polenta vs. grits." Red Rooster's "fried bird royale" is called "festival fried chicken" at its new sister across the river. As at Red Rooster, it serves two ($45). One dish on the menu, doro wat rigatoni, is obviously intended as a tribute to the chef's Ethiopian beginnings.
The setting at Marcus B&P is imposing — all 2,250 square feet of it.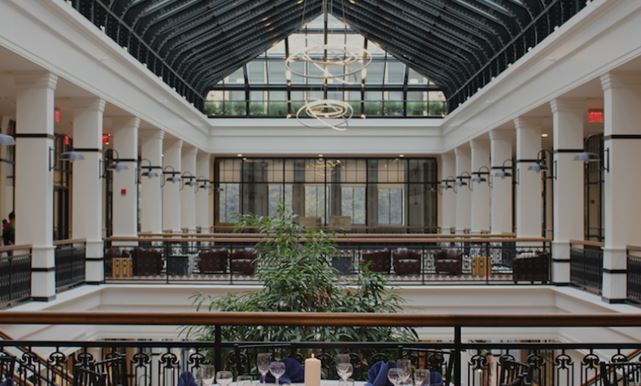 When asked why he chose Newark for his latest venture, Samuelsson replied:
I come from a town in Sweden where blue-collar workers and small business owners always are working together. There is a certain type of cuisine, music and culture that comes from that.

That is what I am drawn to. Harlem has it. Newark does, too.
Marcus B&P, 56 Halsey Street, Newark, 973-645-0004. Open seven days, initially for dinner only.