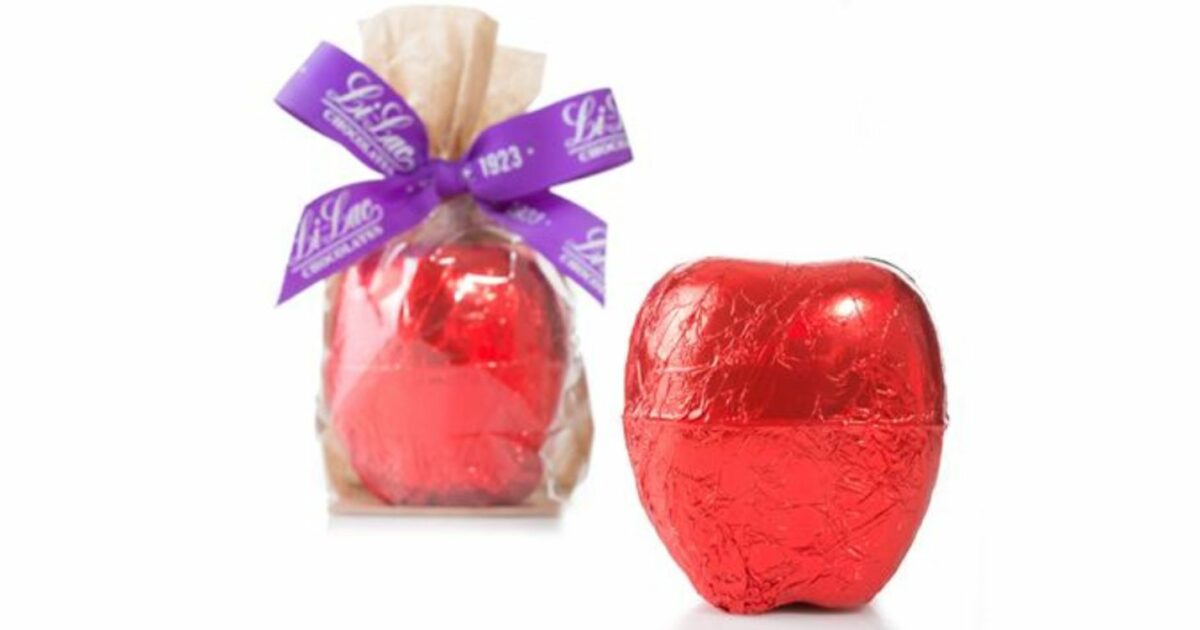 Rosh Hashanah, the Jewish New Year, is rapidly approaching. In the hopes of ensuring a sweet year, many families subscribe to the custom of eating apple that has been dipped in honey.
This year, you can double down on the gesture by serving a Big Chocolate Apple, available from Li-Lac Chocolates. Founded in 1923 and celebrating its centennial year, Li-Lac is New York's oldest chocolatier.
The Big Chocolate Apple, which weighs in at 5 ounces, is just one of the company's confections, all of which are handmade daily in Brooklyn and kosher-certified.
Over the years, Li-Lac has broadened its selection of candies to include specialty molds and gifts, now offering more than 120 items and making it one of the largest selections of gourmet chocolates in the world.
Another Brooklyn-based chocolatier worth exploring is NETO Chocolates. The company, which recently opened a retail outlet on East 76th Street between Lexington and Third Avenues, produces all of its chocolates in small batches. Each piece is rolled, cut, dipped, and decorated by hand.
Like Li-Lac, NETO's chocolates are kosher-certified as well as parve — meaning they may be eaten after all meals, regardless of whether the meal is dairy-based or meat-based.
See also…