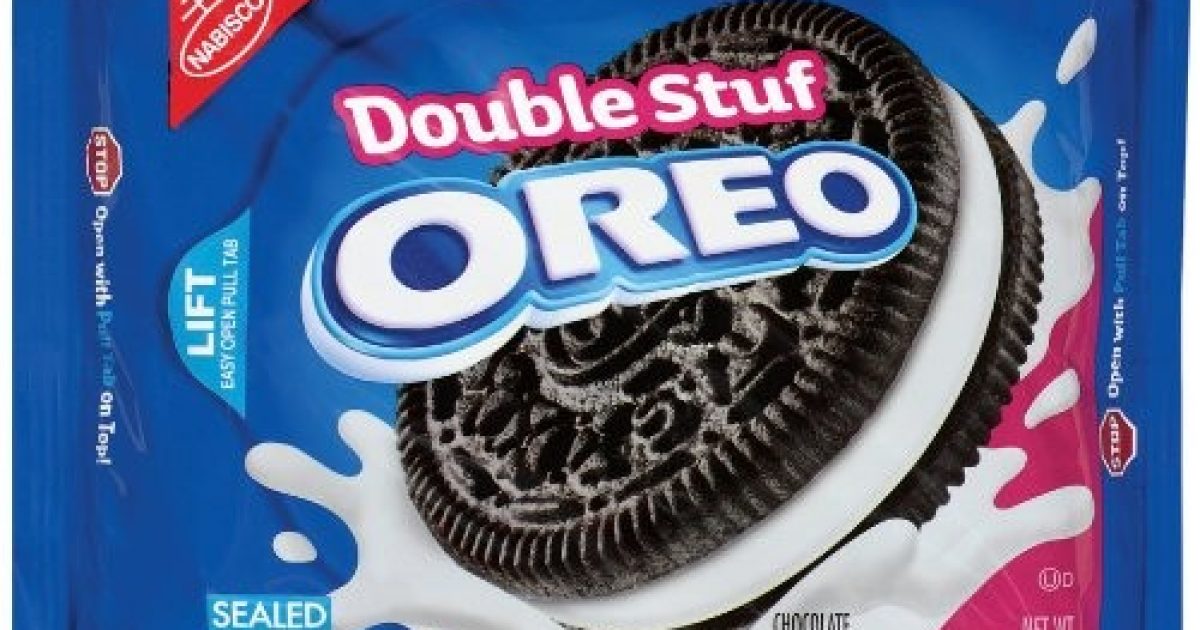 You'd better sit down, if you're not already sitting. What you are about to read might be very unsettling. Here goes: Double Stuf Oreos don't actually have double the "stuf."
You still there? Good. The tragic news that the enhanced version of the Nabisco classic cookie has less than twice as much "crème" as the original version was determined by a high school math teacher in upstate New York named Dan Anderson. According to Reason.com, Anderson had his students weigh three types of Oreo cookies and report their findings.
What they found (gasp!) is that the sweet white filling in the Double Stuf Oreos weighed less than twice as much as the amount found in regular Oreos.
What import does this hold for the future of mankind? Of Nabisco? Can the baker expect to be hauled into court for false advertising?
Baylen Linnekin, the article's author and a food lawyer by trade, fears "the next step might be litigation."
The prospects of an Oreo lawsuit might have appeared slim were it not for a series of lawsuits that were launched just this year against the sandwich chain Subway. In those cases, now consolidated in federal court, several plaintiffs sued Subway over claims the chain's 'footlong' sub is not a full 12 inches long. The plaintiffs allege, in fact, that Subway subs 'are anywhere between 5 and 8.3 percent short.'

That may seem like hairsplitting…

But consider that Anderson's students determined that the filling in a Double Stuf Oreo weighs only 1.86 times more than does the filling in a regular Oreo. That means the creme in a Double Stuf Oreo is 7 percent lighter than two times the creme in a regular Oreo. That places Double Stuf Oreos in the same range as the Subway sub that's the subject of a lawsuit because it's 'between 5 and 8.3 percent short' of a foot long.

Several attorneys believe there is a case to be made.
Others see the possibility of a lawsuit. Walter Olson of the Cato Institute wrote in an email to Linnekin, "I'm not sure a class action on this would be a whole lot sillier than the actual class actions that have been filed [against] Subway."
Jeff Stier, a lawyer and senior fellow with the National Center for Public Policy Research points out that "a reasonable consumer would in fact justifiably believe that there was double the stuff in there," but at the same time cautions:
Damages should be very small, since the damage is calculated as the difference between double the creme and the creme actually provided, which while not precisely double, is not far from it.

Which should enable devotees of Double Stuf Oreos to breathe a sign of relief. It suggests that even if Nabisco is sued, the amount won't be so punitive as to be put the company out of business and Oreo lovers (whose numbers are legion) out luck.