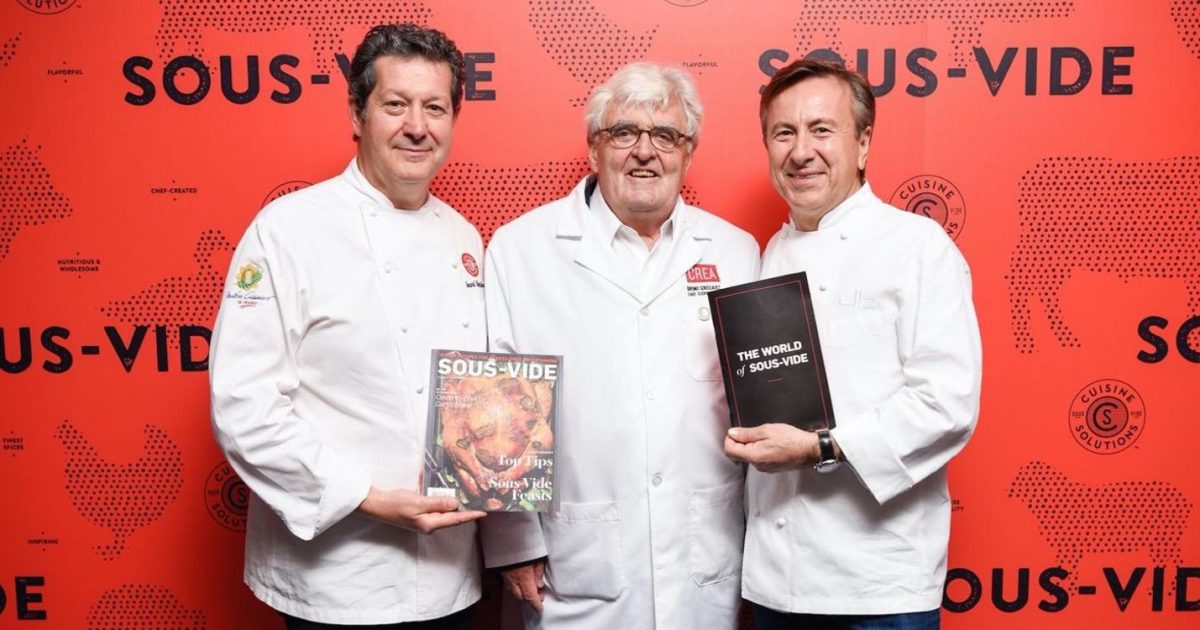 Last night a birthday party of sorts was held in the bar at Daniel. The honoree was Dr. Bruno Goussault, the father of the sous vide method of cookery, who will turn 80 in two weeks. In recognition of the man's enormous contributions to gastronomy, host and chef Daniel Boulud presented a series of small plates cooked via sous vide. The select VIPs and members of the press who were present also sampled sous vide cocktails by Grand Marnier, developed in collaboration with sous vide cooking industry pioneer Cuisine Solutions, Inc. (CUSI).
The evening was in a sense a dress rehearsal for International Sous Vide Day, which coincides with Dr. Goussault's birthday on Jan. 26. On that date, a digital event open to the public and emceed by Cuisine Solutions's Gerard Bertholon, will provide home cooks and food enthusiasts with an inside look at the artistry and evolution of the sous vide cooking method through a presentation of cooking demonstrations by top industry chefs, each of whom will showcase a different sous vide dish that attendees can recreate at home. Recipes showcased will include Daniel Boulud's glazed pork belly with beluga lentil ragout, root vegetables, and mustard jus; a seared sous vide octopus with wilted escarole, fennel, and lemon by Marc Ehrler, president of culinary at Hilton Americas; and a 72-hour beef short rib with shiraz sauce, with braised endives and baby carrots by Eric Barale, of the Apollo Group, a hospitality management company.
The event is free. If you're interested in participating and receiving recipes, register at www.internationalsousvideday.com.