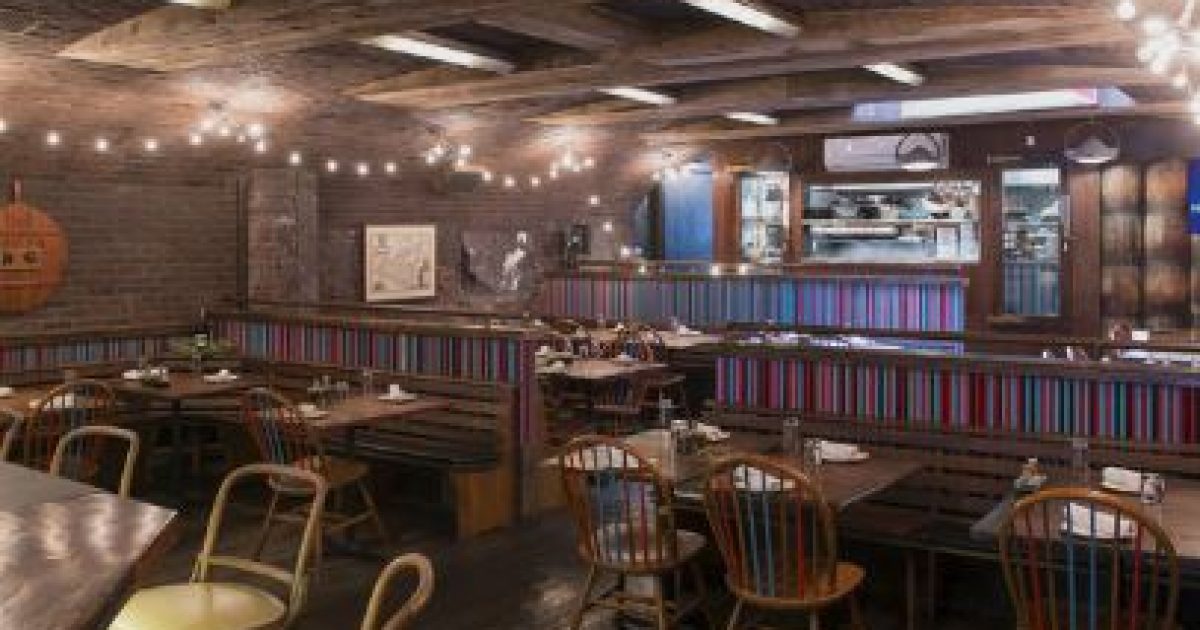 I you have any Italian relatives (yo!), then you're probably familiar with the Feast of the Seven Fishes, aka La Vigilia, celebrated in Italian-American households on Christmas Eve. As the name implies, the event combines seven different fish or seafood courses with an endless flow of wine.
I'd happily invite you to my Aunt Rosalie's boisterous rendition of the celebration in Queens, but there's scarcely room around her table for the entire family when cousins and cousin-in-laws are added in.
I can, however, do the next best thing: I can invite you to The 12 Days of Christmas, a holiday tradition invented by Nico Daniele, chef and owner of Bella Gioia in Park Slope (reviewed here).
The event, planned for December 6 between the hours of 6:00 and 9:30 p.m. will feature four-course menu of classic and contemporary Italian dishes with wine pairing available.  Among the appetizers you will find black squid arancini with lemon aïoli and pancetta-wrapped fried shrimp. From there it's on to pasta, perhaps butternut squash risotto with pine nuts or cavatelli with spicy sausage and and broccoli rabe.
Main courses feature chicken saltimoca and pork chop agrodolce. And for dessert there is tiramisu, cannoli, or cassata.
There will even be a musical counterpart to my aunt's collection of Caruso Jerry Vale in the person of singer Jenna Esposito, the Voice of Little Italy, who will entertain with Italian-American music.
The coast is $65 per person (not inclusive of tax or gratuity). For wine pairings, add $15 a person. Reservations are required.
Bella Gioia, 209 Fourth Avenue (bet. Union and Sackett Sts.), Brooklyn, 347-223-4176.