The bell in the name Taco Bell has taken on a new significance at the chain's store on the Strip in Las Vegas. Since early August, the sound of wedding bells has become a fixture there. The restaurant is the first of any fast food chain in the nation to perform honest-to-goodness marriage ceremonies right there on the premises.
According to Travel Weekly, the flagship Vegas branch kicked off its new service with a Love and Tacos contest for couples with imminent plans to tie the knot. The winning couple would be the first to be married at Taco Bell Cantina, and the cost would be on the casa.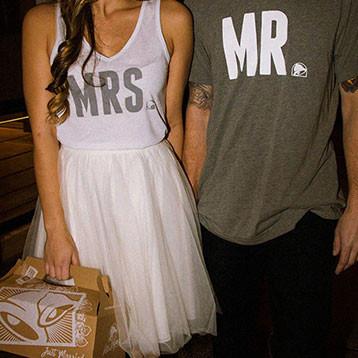 Weddings at Taco Bell Cantina will set taco lovers back $600. The price includes a ceremony conducted by an ordained officiant (in the restaurant's private chapel, no less) and a reception held in a private area of the restaurant for up to 15 people.
And that's just for starters. The restaurant also throws in:
custom merchandise for the couple (may include a sauce packet garter and bow tie),
"Just Married" T-shirts,
branded Champagne flutes,
and a sauce packet bouquet.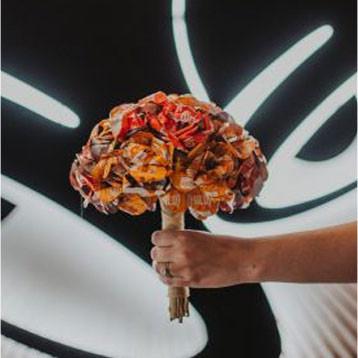 And in case you're wondering about the catering, the couple receives a Cinnabon Delights cake and even a taco 12-pack to tide them through their honeymoon.
What could be more romantic?
You can find more information at Taco Bell's wedding page.
See also…