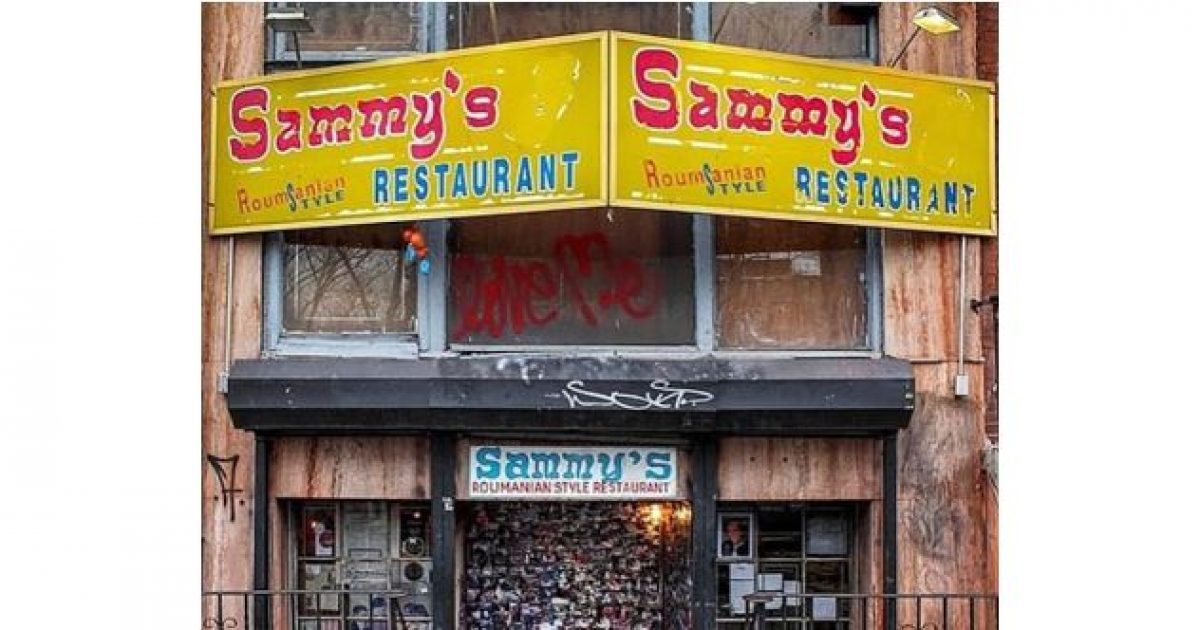 As I reported here last month, Sammy's Roumanian Steakhouse has begun filing the paperwork that will eventually enable the legendary Lower East Side restaurant to mount a return. That's the good news.
The not-so-good news is the devil in the details. EV Grieve, which broke the original story of the landmark's reopening, reports that the new Sammy's will have two seatings per evening. Seatings? At Sammy's Roumanian?
There's more: An estimated 90% of the seating will be by reservation only.
And then there's this:
[T]he entertainment will feature "a lounge singer on keyboard." (The application says they'll hire a sound engineer "for comprehensive sound mitigation.")
Entertainment? Other than a table full of half-soused customers breaking into a spirited, if off-key, rendition of "Hava Nagila"?
What will they be telling us next? That the house will no longer serve egg creams (the sweetness of which customers adjust via the bottle of Fox's U-Bet Syrup on every table) or that the kitchen has discontinued the use of schmaltz for health reasons?
See also…