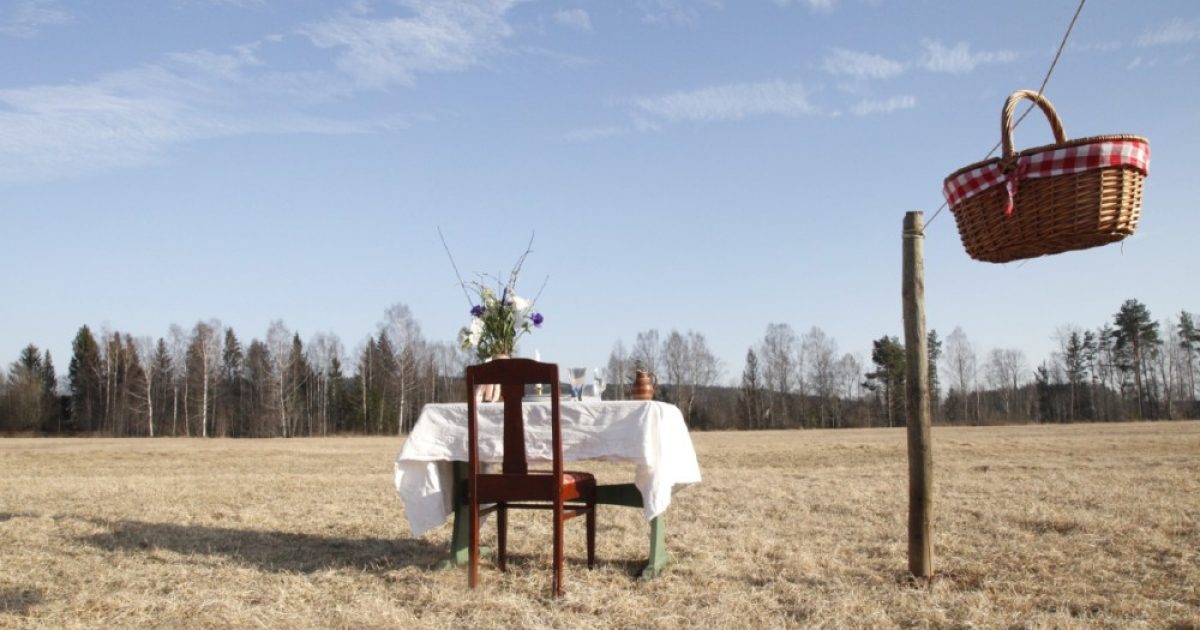 Restaurants have tried everything to keep their customers safe during the pandemic. Some have ensconced patrons in giant see-through lampshades. Others have tried filling some of the seats with mannequins. One eatery even tried ghosts. But a restaurant in Sweden has come up with the first solution that sounds infallible (unless someone in the kitchen sneezes on your food): solitude.
Its name is Bord för En (literally "table for one") and that's precisely how many customers the restaurant seats at one time. The website explains all:
One table. One chair. Right in the middle of a Swedish summer field. Bord för en is a solo dining experience. No waiter. No other guests. Just your inner conversation and a three course meal – delivered in a rope operated basket.
Not a fan of yourself as a dining companion or of "your inner conversation" as an appetite stimulator? Then pick someplace else. Here food is delivered to you in a basket on a zip line, and you eat.
You don't even get to choose what you eat. The menu is limited to a single starter, main course, and dessert. Said starter is Råraka (aka hash browns), here accompanied by smetana (think sour cream), seaweed caviar, and wood-plucked sorrel). Next up is Black & Yellow: Yellow carrot-ginger purée, browned hazelnut butter, sweet corn croquettes, and serpent root ash.
Dessert is ginned blueberries, iced buttermilk, and viola sugar coaxed from the restaurant's own beets. Alcohol is not served.
If you have plans to be in the region of Wermland, which is where the restaurant is located, and you're the safe and/or adventurous type, you can reserve a table (ahem, the table) here.
See also: