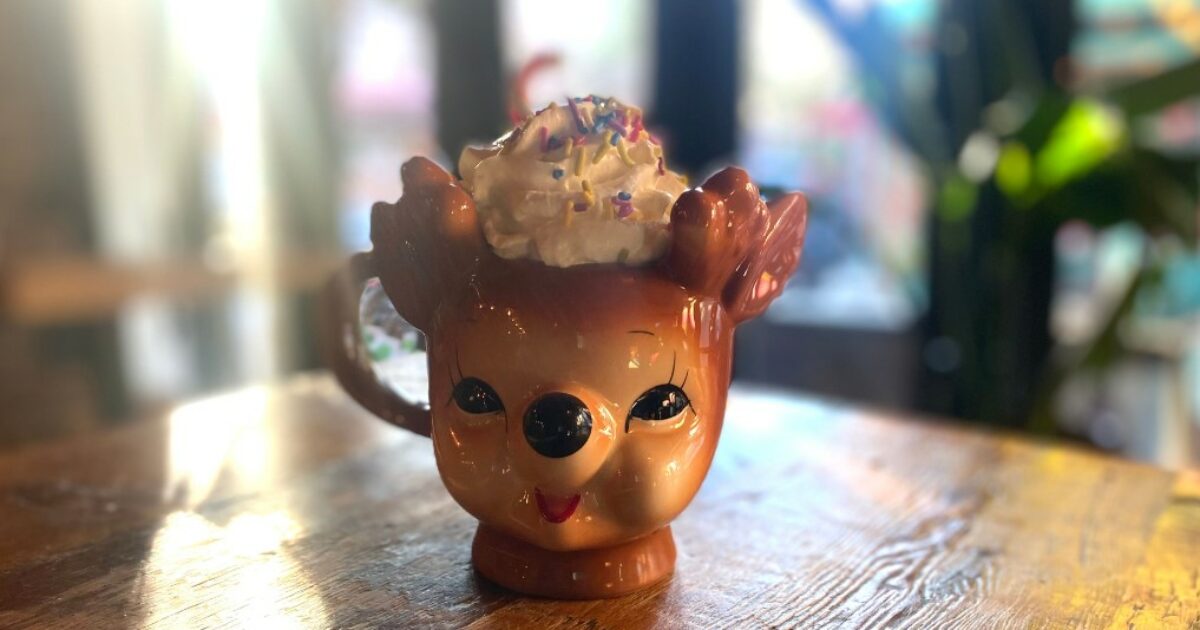 According to a recent survey, more than half of U.S. consumers have already begun their Christmas shopping — and with good reason, according to brand strategist Merilee Kern, who warns that in the current economic climate shelves may be bare by Black Friday.
For many New Yorkers, a tradition that goes hand in hand with holiday shopping is unwinding at the end of a hectic shopping spree over a glass (or mug) of holiday cheer.
Although the city has yet to see its first snow flurries, the recent dip in the mercury has many scurrying for warmth. One venue that beckons is Loreley Biergarten on the the Lower East Side, which boasts the neighborhood's largest heated patio. The drink menu also rises to the occasion with its Bourbon Hot Cider, made with Woodchuck Amber Cider, Maker's Mark Bourbon, simple syrup, and accents of mint and lemon. Once the circulation returns to your extremities, you can switch to the Pumpkin Spice Cold Brew Martini. Loreley Biergarten, 7 Rivington Street (bet. Bowery and Chrystie St.), 212-253-7077.
If you haven't yet discovered that New York has a street named Mitchell Place, then you haven't discovered Ophelia, the cocktail lounge on the 26th floor of the building at #3. The interiors, designed this time of year to resemble a snow globe, should help you get in the spirit, but if you need further inducement, order a Pain Killa: Don Julio Silver Tequila, ginger, lemon, and essence of mezcal. Ophelia, 3 Mitchell Place, 26th floor (49th St. and First Ave.), 212-980-4796.
Christmas wouldn't be Christmas without at least mention of an ugly sweater. An elixir that goes by that name is on the drink menu at Ras Plant Based in Crown Heights, Brooklyn. The libation, concocted with peppermint, creme de cacao, creamy oat milk, coconut whipped creamed, and vegan sprinkles, is served in a reindeer mug. Ras Plant Based, 739 Franklin Avenue, Brooklyn, 718-622-6220.
Rolf's, in Gramercy Park, anoints itself New York's "most festive restaurant" — and they don't reserve that distinction for just Christmas. All year long it's hard to walk into the joint without banging your head on a low-hanging branch or gewgaw. But at this time of year, the German restaurant doubles down on the Yuletide spirit with offerings of Glühwein (warm spiced mulled wine) and spiked warm apple cider. If you're a devotée of Schnapps, Rolf's has the largest selection this side of Düsseldorf. Rolf's, 281 Third Avenue (at 22nd St.), 212-477-4750.
When it comes to taking the holiday season seriously, no bar can hold a candle to The Cabinet, in Alphabet City, which once a year transforms itself — and even its website — to "Miracle on 9th Street." For the duration of the pop-up, which runs into January, the regular bar menu gives way to signature cocktails ladled into vintage Santa mugs. Miracle on 9th Street, 649 E. 9th Street, 347-866-7739.
See also…