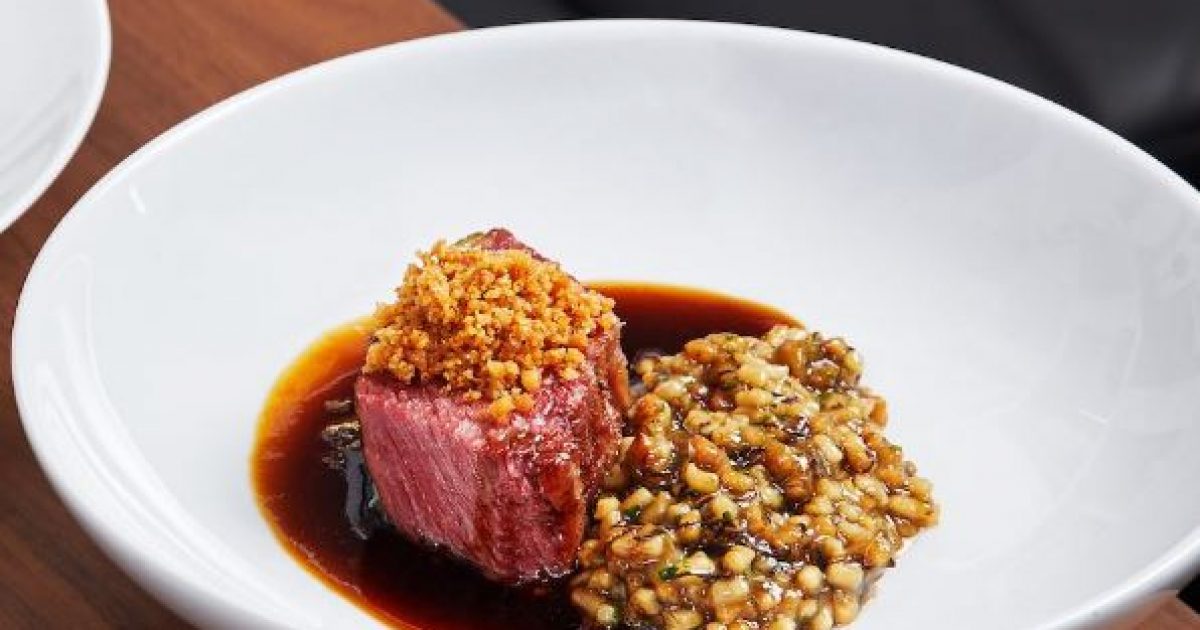 The catch phrase in the headline comes from a TV ad for Carmel Car Service. Meshuggeneh is a Yiddish word for "crazy," and its use in the commercial by several conspicuously non-Jewish New Yorkers suggests you don't have to be Jewish to use it. Or to eat at Mishiguene, an Argentinian-Jewish pop-up restaurant in the Meatpacking District that is part of Intersect by Lexus's rotating Restaurant-in-Residence program. (Mishiguene, I am told, is an alternative spelling.)
The executive chef of Mishiguene, Tomás Kalika, taps into the traditional dishes of the Jewish diaspora but gives them a contemporary twist. Think red beet hummus with smoked vegetables and pickled quail eggs, short rib pastrami with a honey-cognac demi-glace and truffled farfalach, a tube of phyllo pasrty filled with smoked arctic char, and his signature babaganoush. The restaurant will remain open through Nov. 20.
Reservations, which are mandatory, may be booked here.
Mishiguene, 412 W. 14th Street, 212-230-5832.