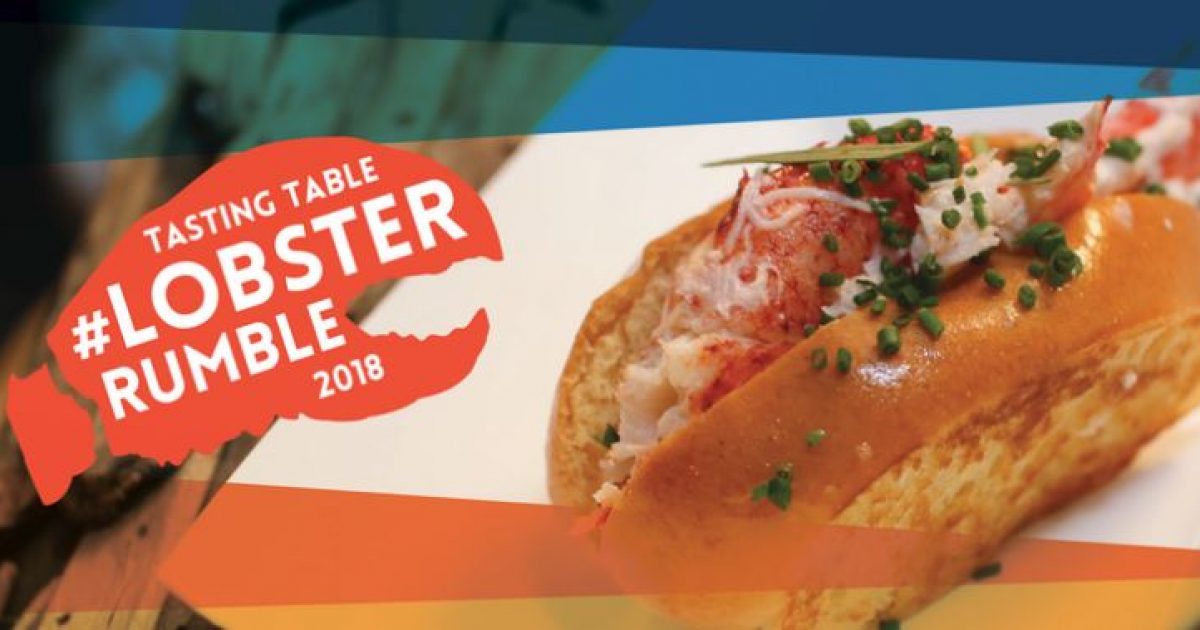 The weather in New York City at this writing is a balmy 29°. We were contemplating breaking up and burning office furniture in the hopes it would provide some much-needed warmth when across our desk came word that tickets are now on sale for Tasting Table's tenth annual Lobster Rumble.
The event will not be until June 7, which seems like way off at this point. Nevertheless, if you're game, this year's edition will be held at the Brooklyn Expo Center, from 7:30 to 10:30 p.m.
On hand will be 25 of the country's best lobster rolls, plus beer, wine, and seasonal cocktails. Even "summery desserts."
That last image may be a bit difficult to form a mental picture of at this point, but if you've read this far, you'll probably want to know how much tickets cost ($185, plus tax; $275, plus tax for VIP status, which provides access to a VIP lounge with an exclusive raw bar and a swag bag) and where you can buy them: here.
The Brooklyn Expo Center, 72 Noble Street, Brooklyn.