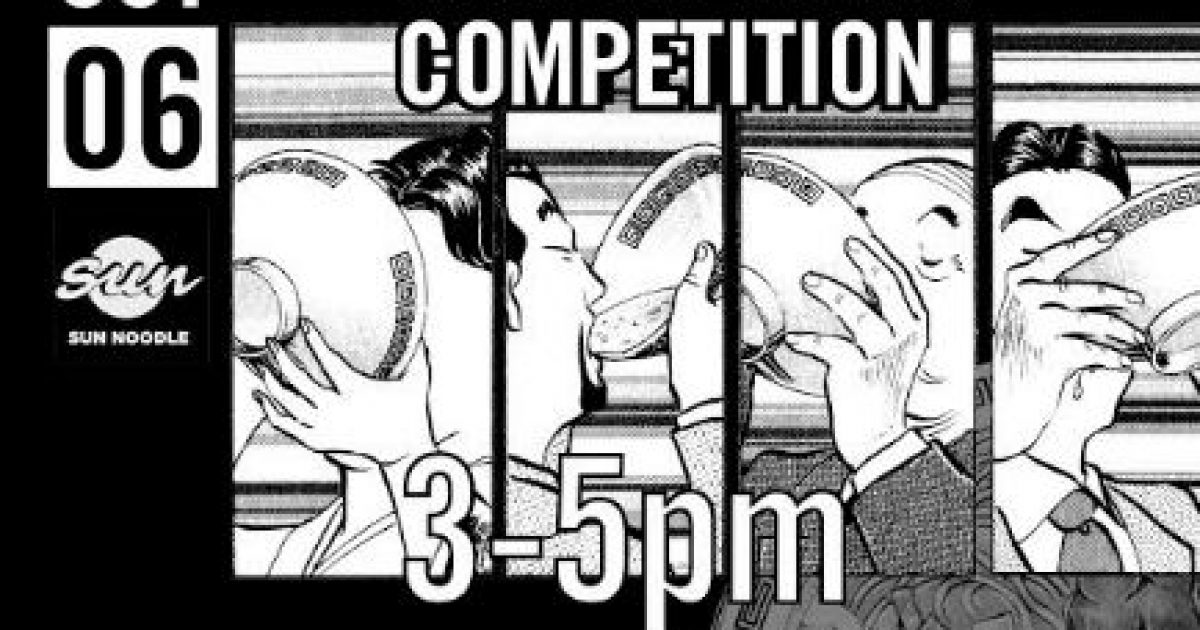 How much do you love Ramen? Enough to take the short PATH train ride out to Jersey City for an afternoon? Enough to spend $20 (which is a bargain considering you will be eating copious bowls of ramen normally priced at $14 apiece)?
If your answer still isn't yes, be advised that you stand to win dinner for yourself and nine friends — a $1,000 value — if you succeed in out-slurping your opponents.
Yes, we are talking eating contest, specifically the third annual Slurp. Sip. Repeat. Ramen Eating Competition, to be held Saturday Oct. 6 at Ani Ramen House's Jersey City location between the hours of 3 and 5 p.m.
According to the press release, the purpose of the event is to celebrate National Noodle Day, which falls that date, but ramen lovers know the real raison d'etre — which in a word is ramen: deep, rich broth distilled slowly over many hours by simmering pork bones and aromatics, delicate strands of homemade pasta, tender strands of chashu pork, crisp sprouts and scallions…
The entry fee is $20 (which is actually a minimum: proceeds from the event will be donated to a charity to be announced). The fee covers a contestant and one guest (aka cheering section). Small bites will be served to all comers. Enter at [email protected]. The deadline for enter is Sunday, Oct. 2.
The winner will be determined by who consumes the most bowls of ramen in 15 minutes or the first person to scarf down 10 bowls.
The first prize is a celebratory all-inclusive chef's tasting dinner for ten people at Ani Ramen, a $1,000 value. Second place winner receives a $300 gift card to Ani Ramen, while third place winner receives a $150 gift card. (And, no, the prize does not need to be redeemed the same day.)
The restaurant will stream the event on Facebook Live so everyone can have a front row seat to the festivities.https://www.facebook.com/aniramenhouse/
TFor full contest rules and regulations visit www.aniramen.com or @Ani Ramen House on Facebook.
Ani Ramen House, 218 Newark Avenue, Jersey City, N.J., 201-408-9811; 401 Bloomfield Avenue, Montclair, N.J., 973-744-3960