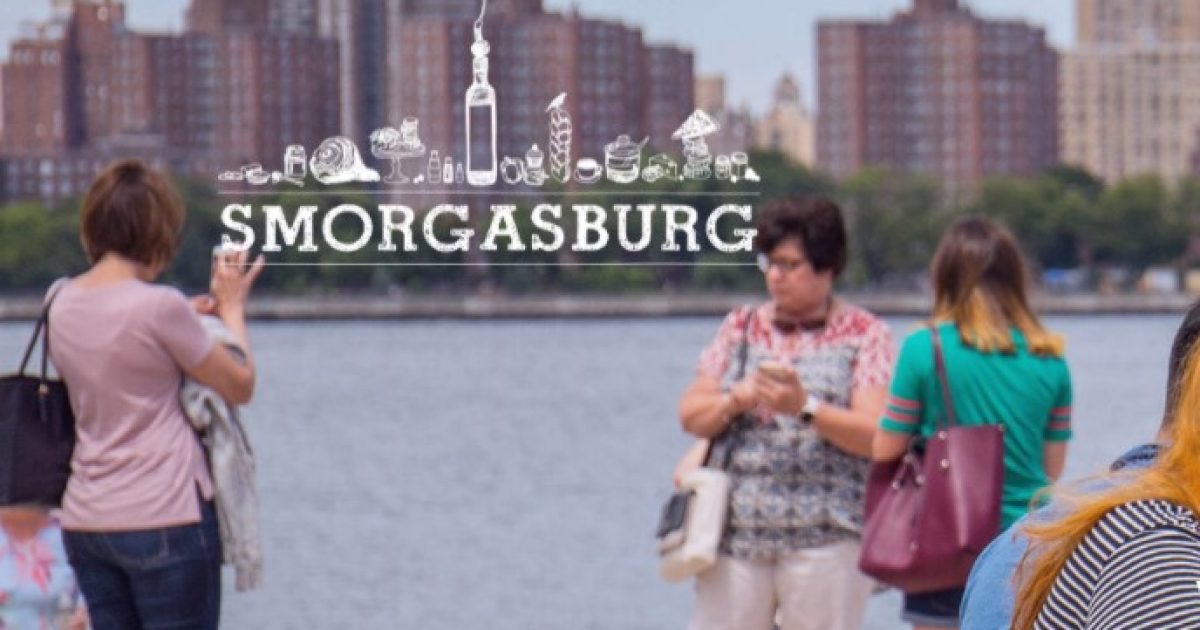 Smorgasburg, the largest weekly open-air food market in America, is re-opening after a COVID-induced hiatus. To mark the return, which comes just in time for the warmer weather, the 'Burg will be adding a new location at Harborside, on the Jersey City waterfront.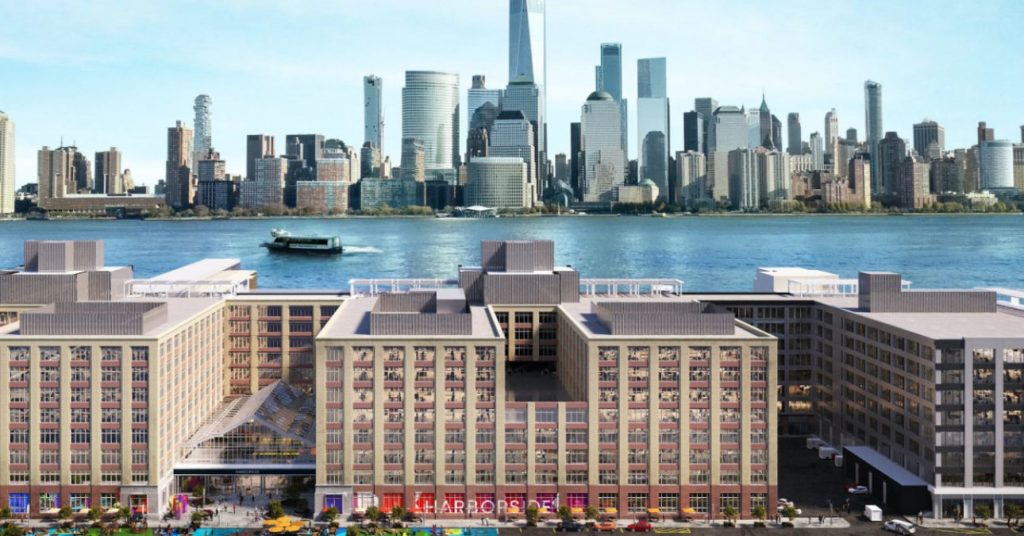 The market, which attracts 20,000 to 30,000 people to Brooklyn each weekend to sample the edible product of 100 local vendors, will makes its grand entrance on Saturday, May 29th, and will be open 11 a.m. to 6 p.m. every Saturday through October — and conceivably beyond.
The original Smorgasburg, which opened in July 2011 on a lot in Williamsburg hard by the East River, gave the market its the name: Smorgasburg is a portmanteau of "smörgåsbord" and "Williamsburg." The "festival," as some called it, was described aptly by the New York Times as "the Woodstock of eating."
Some of the first vendors, which included the Meat Hook, are still open.
Access to the new Smorgasburg will include by ferry, bike, PATH train, light rail, car, and feet: almost as many options as there are vendors.