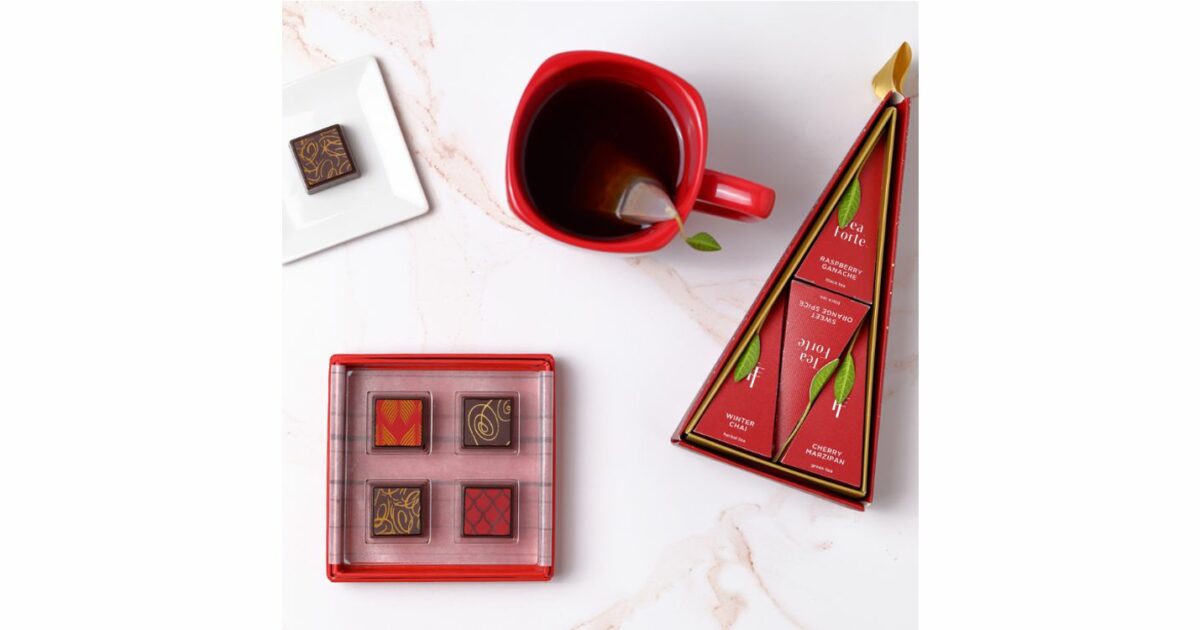 It's been well-established that certain foods have an affinity toward each other. Does that hold true for tea and chocolate? Delysia Chocolatier, an artisanal chocolate company based in Austin, Texas, and Tea Forte, a purveyor of high-end loose leaf teas, are convinced that they do. You can test their conviction on Nov. 11, when the companies conduct a virtual pairing class and tasting.
Engineer-turned-chocolatier Nicole Patel and tea sommelier Piotr Miga will guide participants through the process of handcrafting each chocolate truffle to pairing cacao and tea in inventive ways, promising an experience filled with fall flavors, like cinnamon and nutmeg, wrapped in warm beverages and bites.
Tickets, which can be purchased here, are $64.95 and cover:
a 4-piece artisanal chocolate truffle tasting set;
a 4-pack assortment of teas;
a branded Delysia tea mug;
an instruction card for preparing teas;
an exclusive seat at this limited-capacity virtual experience.
'No Junk Pizza'
On Nov. 1, Tino's Artisan Pizza Co., an artisanal pizzeria and Italian restaurant with five locations in New Jersey, will open its first New York City branch in Chelsea.
Tino's endeavors to set itself apart from the majority of New York pizzerias by using unbromated flour in its dough. Bromated flour is frequently used in pizza restaurants because it yields a higher rise and improved elasticity. But potassium bromate, the key ingredient, has been classified by the International Agency for Research on Cancer as a 2B carcinogen.
When it comes to toppings, Tino's relies on products that are sustainable, local, and organic. The food, moreover, is reportedly free of artificial preservatives, colors, sweeteners, flavors, and hydrogenated fats. The house also employs environmentally friendly standards including recycling, composting, using natural cleaning agents. Paper products, finally, are from 100% recycled materials, and plasticware that is made from non-GMO vegetable starch.
Is it any wonder that the URL of Tino's website is "nojunkpizza.com"?
Tino's Artisan Pizza Co., 12 West 18th Street, 917-675-7183.