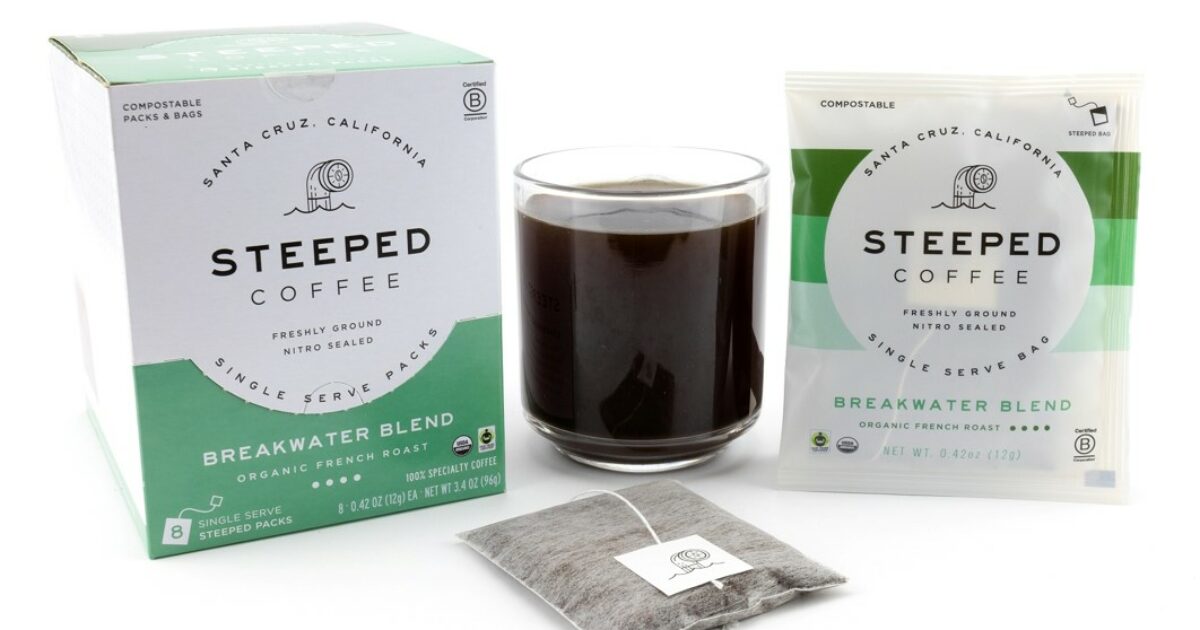 Steeped Coffee, makers of single-serve premium coffee bags that operate on the same principle as teabags, announced that it is partnering with purpose-driven coffee company Connect Roasters.
Connect was founded by Caleb Benoit in 2016 after inspirational missionary trips to the Dominican Republic and Haiti. The company's vision is to use coffee as a vehicle to empower communities in coffee-sourcing countries as well as underserved neighborhoods closer to home. The company has realized that goal thanks to partnerships with organizations like Save the Children and the Greater Chicago Food Depository, which are supported through proceeds from coffee sales. Connect's purpose and high quality coffee attracted Major League Baseball All-Star and coffee enthusiast Ian Happ, who is now an investor and brand ambassador.
Two of the company's bestselling coffees, the Guatemala Santa Clara and the Columbia Decaf, are now available in sustainable Steeped Packs. Sourced directly from a fourth-generation family farm in the Acatenango Valley, the Guatemala Santa Clara coffee contains notes of chocolate with a sweet, clean finish. The Colombia Decaf is a bright coffee from the Valle del Cauca region that's pleasantly sweet and easily stands up to its non-caffeinated cousins.
Steeped Coffee can be purchased directly from the manufacturer at $17.95 for a 10-pack and $49.95 for a 30-pack. Amazon sells 8-packs of the product for $14.20, which comes out to a few pennies less per cup than the manufacturer's 10-pack. If you really get hooked on the coffee, Amazon also sells a 500-count bulk pack for $649 ($1.30 a cup).