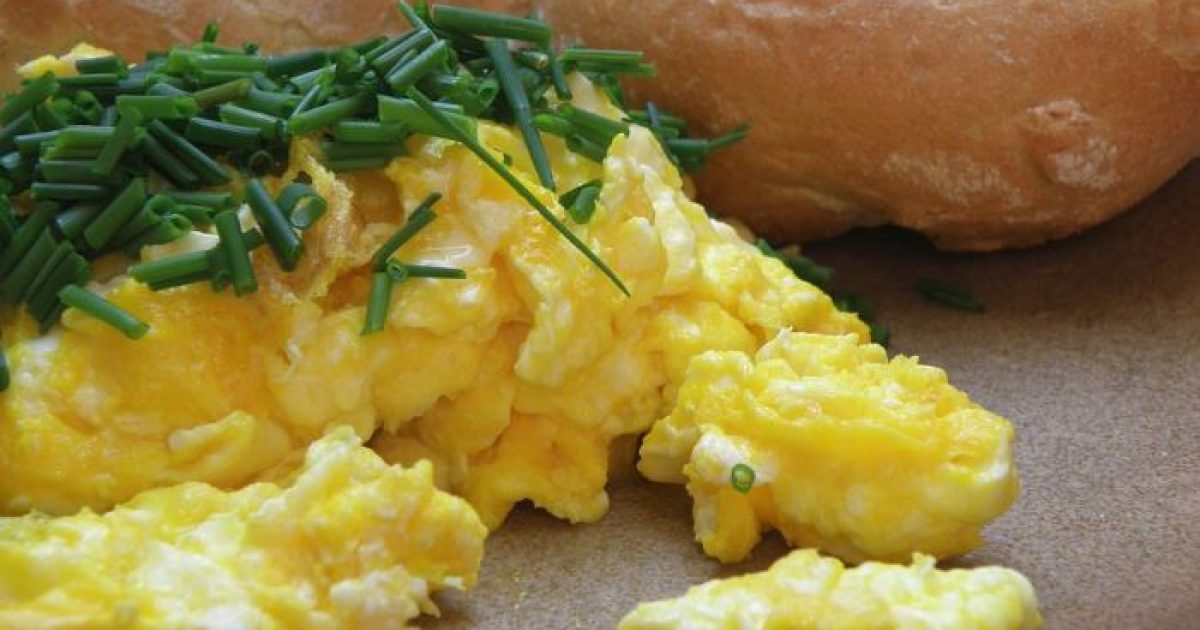 Gael Greene perhaps came closest to defining perfect scrambled eggs when she described a version of the dish she enjoyed at a now-forgotten New York restaurant as "like curdled Hollandaise."
Chef Daniel Patterson of Coi in San Francisco achieved nirvana with his "boiled" scrambled eggs. Now a new recipe has come into my ken that makes eggs as good, if not better, than Patterson's. (The technique actually goes back several years, so I should it's "new" to me.)
Let me warn you at the outset that if you do not own an espresso machine or plan to buy one, you can stop reading because the recipe using the machine's milk-steaming wand. According to Serious Eats, the technique was developed by Chef Jody Williams back when she was at Gottino.
Here is how she explained the process for making "steamed" scrambled eggs.
First crack the eggs into a jar. Season them with salt and a liberal amount of pepper.
Hold the jar underneath the steamer wand and let the wand dip into the egg mixture.
Turn on the steamer and swirl about until the eggs are scrambled but soft and runny.
Naturally, if you do this, you are going need to scrupulously clean your espresso machine before you make coffee again.
By the way, the prices on espresso machines are coming down as new models emerge on the market. The Ultima Pro Espresso & Cappuccino Machine by Capresso, which earns 4 out of 5 reviewer stars, can be purchased online at Bed Bath & Beyond for $199. Shipping is free.
Of course, finding space the appliance in a New York kitchen is a whole different challenge.
See also…