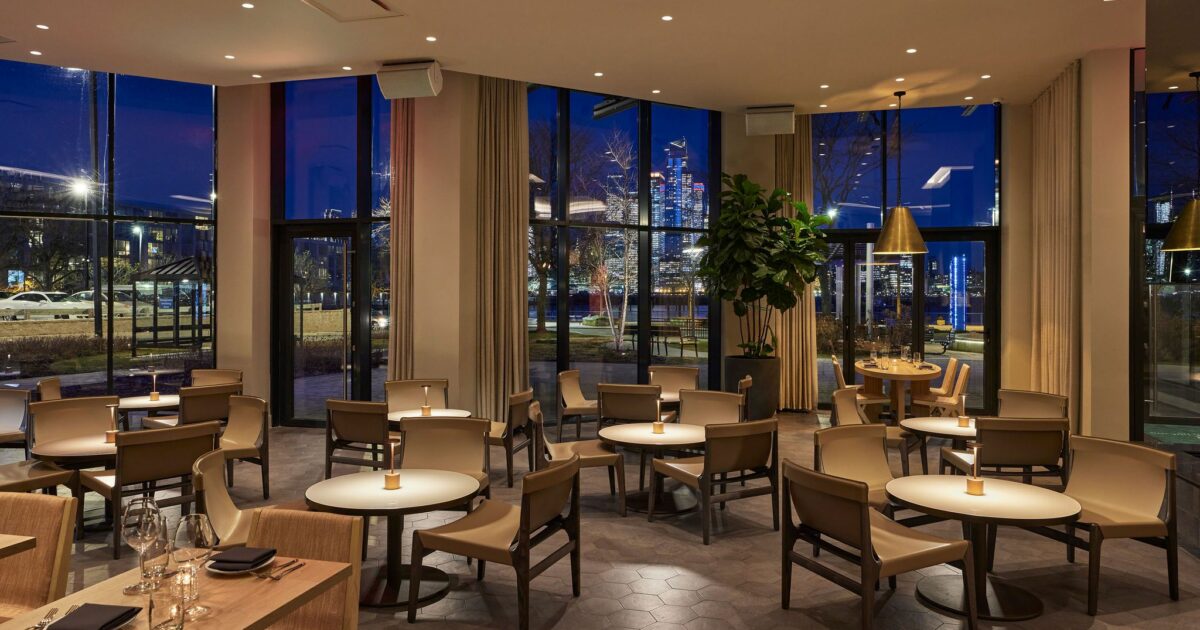 The movement toward mammoth New York steakhouses will find expression across the river in Weehawken on Monday, Apr. 3, when Blu on the Hudson, occupying a 30,000-square-foot space, opens for business.
Providing sweeping views of the Manhattan skyline, the restaurant will feature an array of steaks, among them the highly prized A5 grade of Japanese wagyu beef priced at $30 an ounce, as well as pastas, a raw bar, and a sushi bar. A handful of hot seafood preparations will include a whole boned branzino for two and a pairing of head-on shrimp and diver scallops.
Perhaps one of the most memorable aspects of a visit to Blu is the picturesque six-minute trip over and back to Manhattan via the NY Waterway ferry.
Blu on the Hudson, 1200 Harbor Boulevard, Weehawken, NJ, 201-636-1200.
See also…