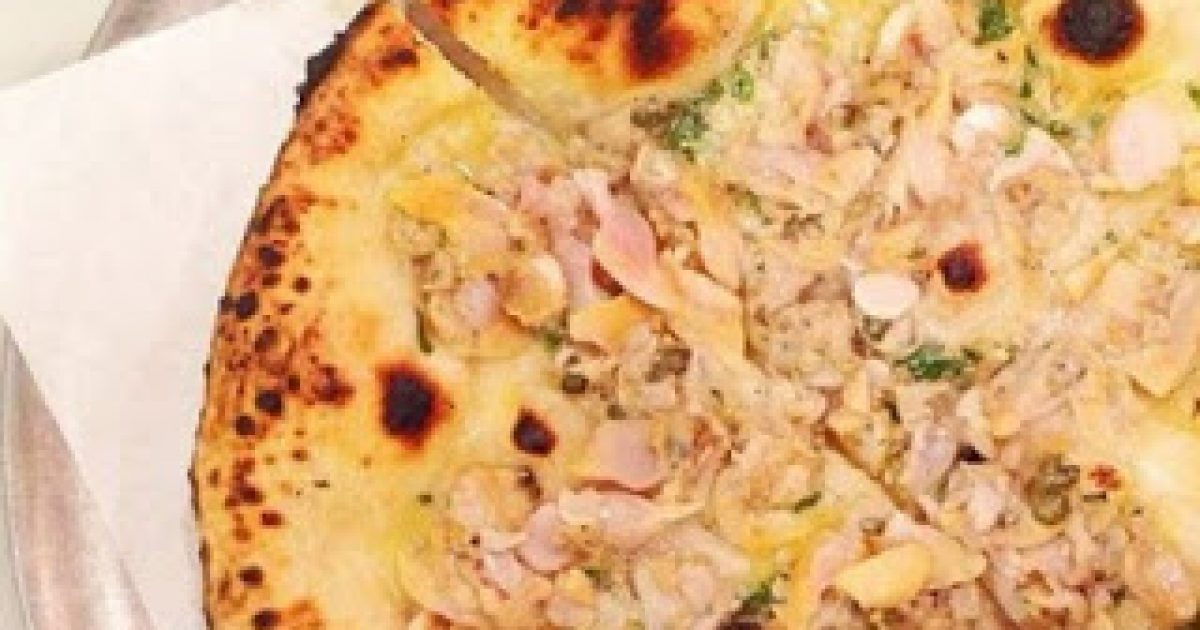 In May of 2013, my son David and I spent a week and a half in Italy to celebrate his graduation from medical school. We started in Rome, then trained to Naples, and finally proceeded on to Sorrento.
Although the city of Naples lived up (down?) to its reputation in travel guides, the pizza — which was the raison d'être for our stopover there — didn't disappoint. The crust was delicate, almost pastry-like, but had the essential chew that betrays an artful working of the gluten in the dough. It arrived crisp and fragrant, lightly charred but not blackened. The sauce likewise exhibited an earthiness and profound tomato essence seldom found on this side of the Atlantic. I could go on in a similar vein about the remaining ingredients, but that would only delay the purpose of this dispatch, which is to announce the arrival in our fair city of the real deal, of the genuine Neapolitan product without the attitude or risk of death by motorcycle.
It makes its home in a happy little box of a restaurant named Pizzetteria Brunetti — a dozen or so wooden tables in a cozy warren, at whose rear is a miracle worker named Bella. No, that is not an employee, it is the oven, and it runs hot enough (ca. 900 degrees F) to cook a pie before you can say Giacomo Robinsoni.
I asked the affable co-owner Jason Brunetti how he managed the not-inconsiderable feat of simulating the crust found in Naples. He told me it's a matter of both hydration (in which regard let's not fail to give New York City tap water its due) and placement on the floor of Bella. The resultant pie has intermittent specks of charring along the rim, which are like an added zest.
The gold standard of Neopolitan pizza is either the classic Margherita or the cheeseless marinara, which I was delighted to find on the menu at Pizzetteria Brunetti. In its simplest form, marinara is a Margherita where the cheese is replaced by an abundance of fresh garlic, and the version here is positively transporting. The sauce is built on a reduction of San Marzano tomatoes, and the basil is locally sourced, though you'd swear it was plucked from the volcanic soil of the Amalfi Coast.
If the house has a specialty it's the pizza vongole, fresh clams that are coarsely chopped, somehow barely warmed through while evincing the marine flavor of the raw bivalve: Bella is apparently trained to be kind to them.
An occasional nightly special, the pizza carbonara, is precisely what's its name connotes: a creamy mixture of eggs, sauteed onions, and pancetta on that remarkable crust. If the dish is there when you are, don't miss it.
There is a very good, simple and rich, tiramisu to finish, but don't miss the meatball sliders to start. The tender orbs of meat are straddled by a layer of goat cheese and another of uncompromisingly spicy house-made Calabrian pepper sauce. To gild the lily, Brunetti serves them on
homemade brioche.
For National Pizza Month (aka October) the restaurant is offering a 40% discount on its four-course dinner for two, between 5 and 7 p.m. The meal, which starts with those sliders, proceeds on to one of five salads to share, two pizzas, and a shared dessert. The total tariff: $45. The special coincides with happy hour, when wine and beer are $5 a pop.
Prices for pizza average $16. The restaurant is open daily for dinner, weekdays for lunch, and weekends for brunch.
Pizzetteria Brunetti, is located at 626 Hudson Street, near Jane St, New York, N.Y., 212-255-5699.