When you think of burgers and hot dogs, your mind probably conjures up images of cookouts or the local diner. You probably don't think of patties or franks made with Kobe-style beef or of topping your sandwich with Sriracha aïoli.
But it is precisely innovations like those that define Kings of Kobe, which opened earlier this year in Hell's Kitchen. Kings of Kobe serves only all-natural American Wagyu beef, a type of cattle known for its quality and more desirable unsaturated fat content. Although calling a burger wrapped in bacon and chipotle aïoli "healthy" seems like a bit of a stretch, it's easy to tell that this is superior beef.
Condiments get a makeover at K of K as well. In lieu of the standard ketchup and mustard, you find such topping combinations as cucumbers, carrots, and cilantro, plus the aforementioned Sriracha aïoli. All are nestled along with your Wagyu dog in what the house calls (in a nod to the Thai sandwich) a "Banh Mine."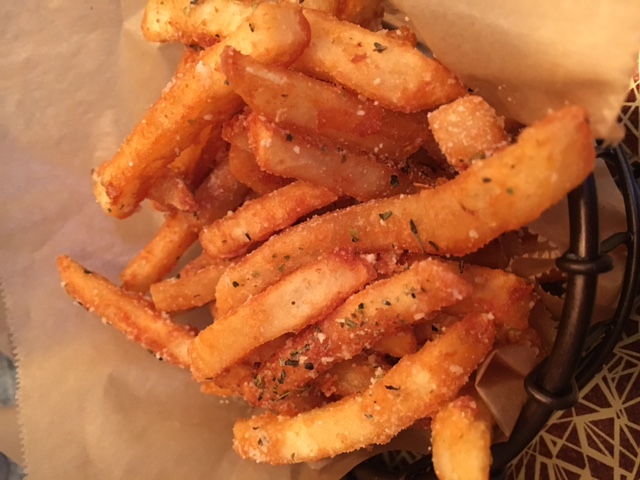 "The Queen Rules" is a burger stacked with prosciutto, pepper jack cheese, and sweet chili jam. Each dish packs just as many toppings as it does protein, making every meal Instagram-ready.
The restaurant has gone all out to underscore its status as the royalty of the hot dog and hamburger world: A huge graffiti mural covers the brick wall, showcasing a multicolor lion ruling over his kingdom. It's half restaurant, half fast food joint, and the top 40 playlist and street art decorations offer a fun alternative for those seeking a quick bite with exciting flavors.
All of their burgers and dogs are named using clever royalty allusions ("Empire City," "Better Than Ceasar," "King's Classic" … you get the idea). The theme remains consistent on the actual burgers — each bun has a branded Kings of Kobe imprint, starring a cow icon, presumably of the Wagyu variety.
Favorites include the "Monarque" hot dog, dressed in creamy slaw, bacon, pickles, and chipotle bbq sauce, and the "Duke of Lux," with smoked gouda, caramelized onions, bacon, and chipotle aïoli.
Don't miss the mac & cheese balls served up roasted garlic aïoli — they're crispy on the outside, gooey on the inside, and somehow maintain their shape during the process of being devoured. The chocolate milkshake, made with Haagen-Dazs ice cream, is just the sweet drink you'll need to wash down your Wagyu feast.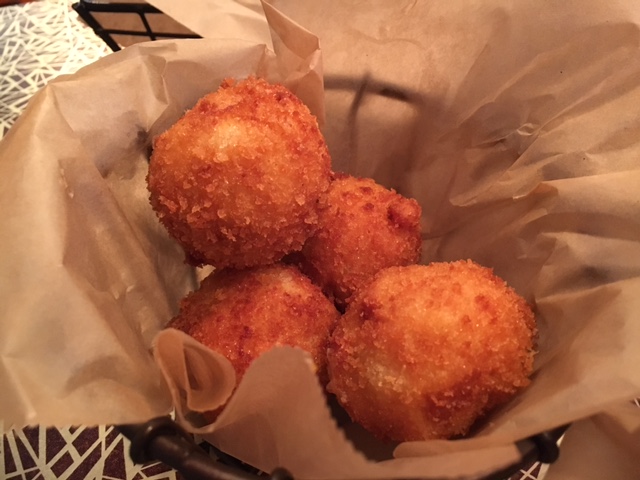 This Ninth Avenue newcomer has dubbed itself "The Burger and Hot Dog Monarchy," and the title seems right. Kings of Kobe remains open until midnight on weeknights, and 1 a.m. on Friday and Saturdays, making this an ideal place for a late-night, all-American/pan-Asian treat.
Price range: $9 for hot dogs, $12 to $15 for hamburgers, $4 to $8 for sides/snacks, $6 for milkshakes.
Kings of Kobe, 790 Ninth Avenue at 52nd St., 212-247-3703. Open Sunday through Thursday: 11 a.m. to Midnight, Friday and Saturday: 11 a.m. to 1 a.m. Major credit cards are accepted.