Attempt to order a dish that is not on the menu, and most restaurants will demur. Some will show a willingness to comply with your request, but only if you give them 24 hours or more of advance notice. In contrast, at two-month-old Il Gradino the kitchen is happy to go off script. In fact, the house has appended the phrase a piacere — Italian for "to your taste" — to half a dozen items on the menu, among them Dover sole, lobster, and veal.
You descend a couple steps from street level to a longish, simply appointed room, the bar off to your left as you enter, beyond it double-linened tables surrounded by bentwood chairs. One of the long walls is adorned with framed photos of past luminaries and sconces, the wall opposite with marble-grained panels of mirrored glass. Energetic waiters in neckties and black vests sprint around the room.
One, in his flight, will drop off a basket of focaccia and gratis plates of marinated slices of zucchini, oil-cured olives, and — star of the show — golf ball-sized chunks of crumbly Parmigiano-Reggiano. Exercise restraint, or your meal may end before it starts.
The past several years have witnessed a tendency among New York's Italian restaurants to turn classic dishes on their heads by, for example, merging them with those of another culture or swapping Dover sole for the veal in a plate of saltimbocca. One eatery goes so far as to bill its food as "inauthentic Italian." In this light, Il Gradino might be viewed as on a quest to revive the lost art of Italian cooking. Here, standards like steak pizzaiola and veal Milanese are offered up without exception or apology.
On most nights you can begin your meal with baked clams, juicy bivalves under a mantle of crisp garlicky crumbs. The carpaccio, which is done with artichoke hearts as well as arugula and shingles of more of that Parmigiano-Reggiano, is a good palate-rouser, though the strips of filet mignon are delivered in clumps, rather than in overlapping layers.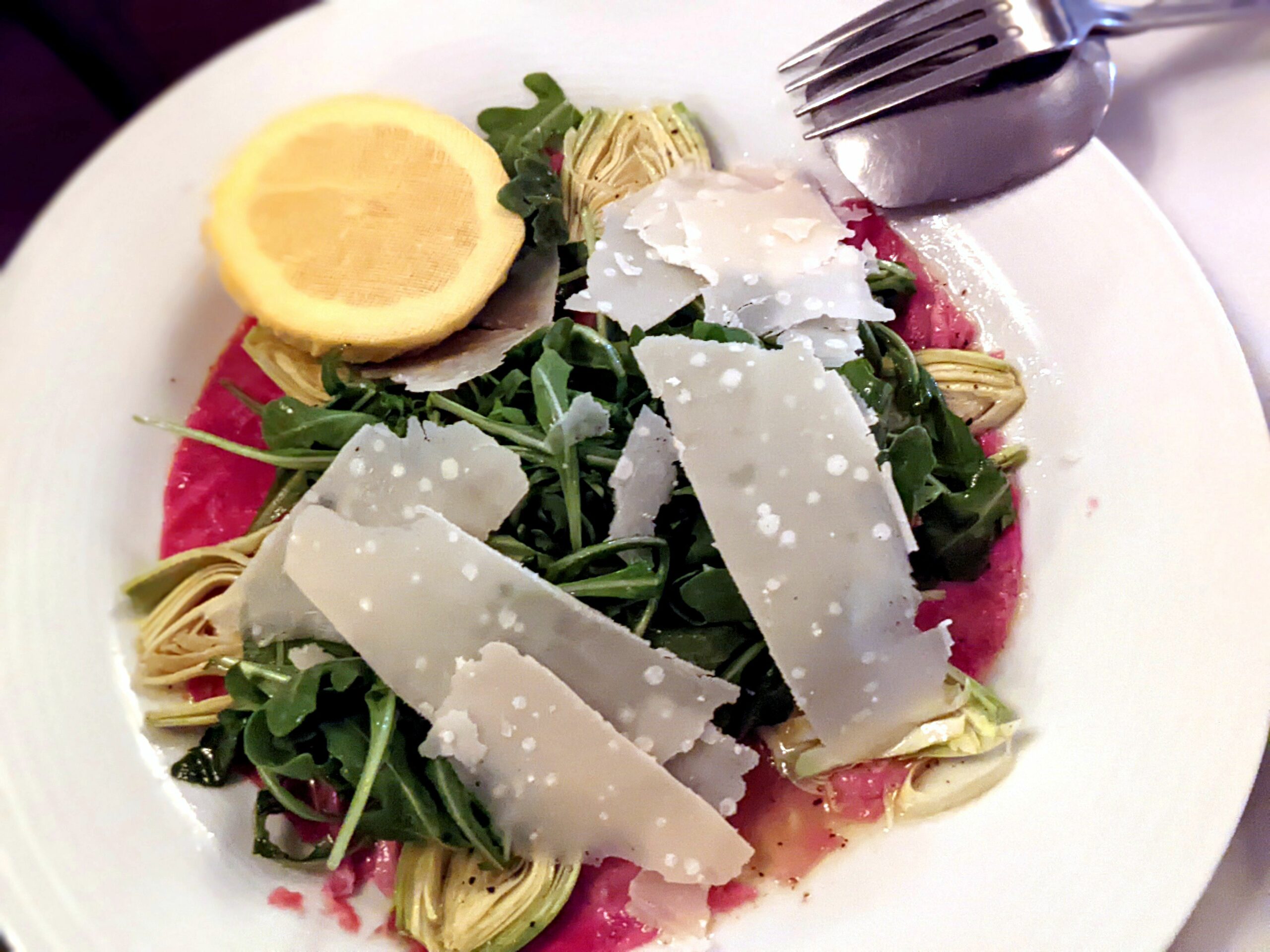 With a few exceptions, pastas are made in house. On some nights you will find a vibrant squid-ink linguine with shrimp and crabmeat, sauced simply with blistered cherry tomatoes.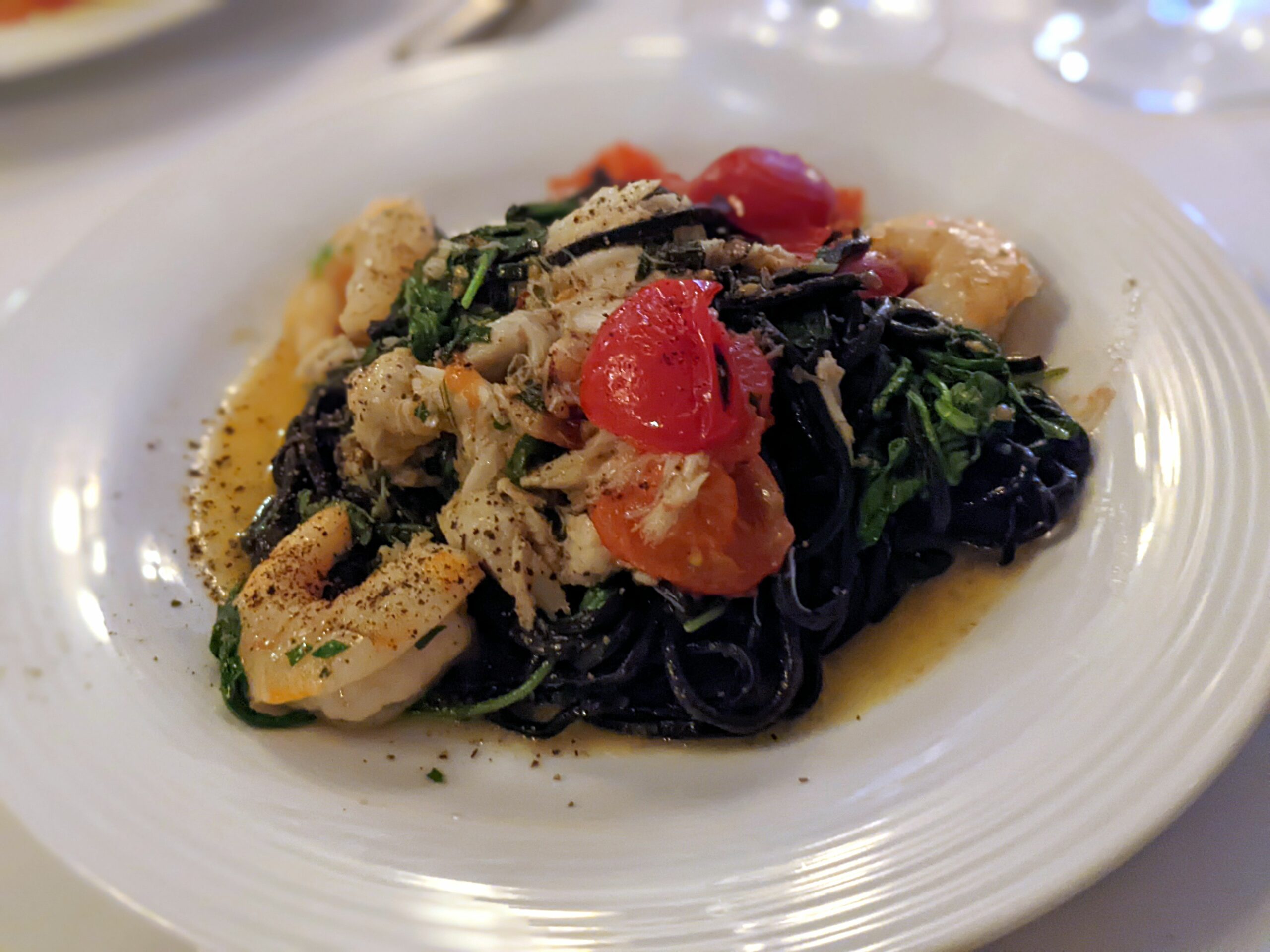 The tomatoes, olives, and capers that go into the sauce for your snapper Livornese are heavily reduced, almost to a sweet paste that conceals the impeccably cooked fish fillet.
The kitchen does well by its petto di pollo Valdostana, a tender pounded chicken breast layered with prosciutto and Fontina and moistened by a simple, savory pan sauce. The breast is adorned by a couple of handsomely browned asparagus spears.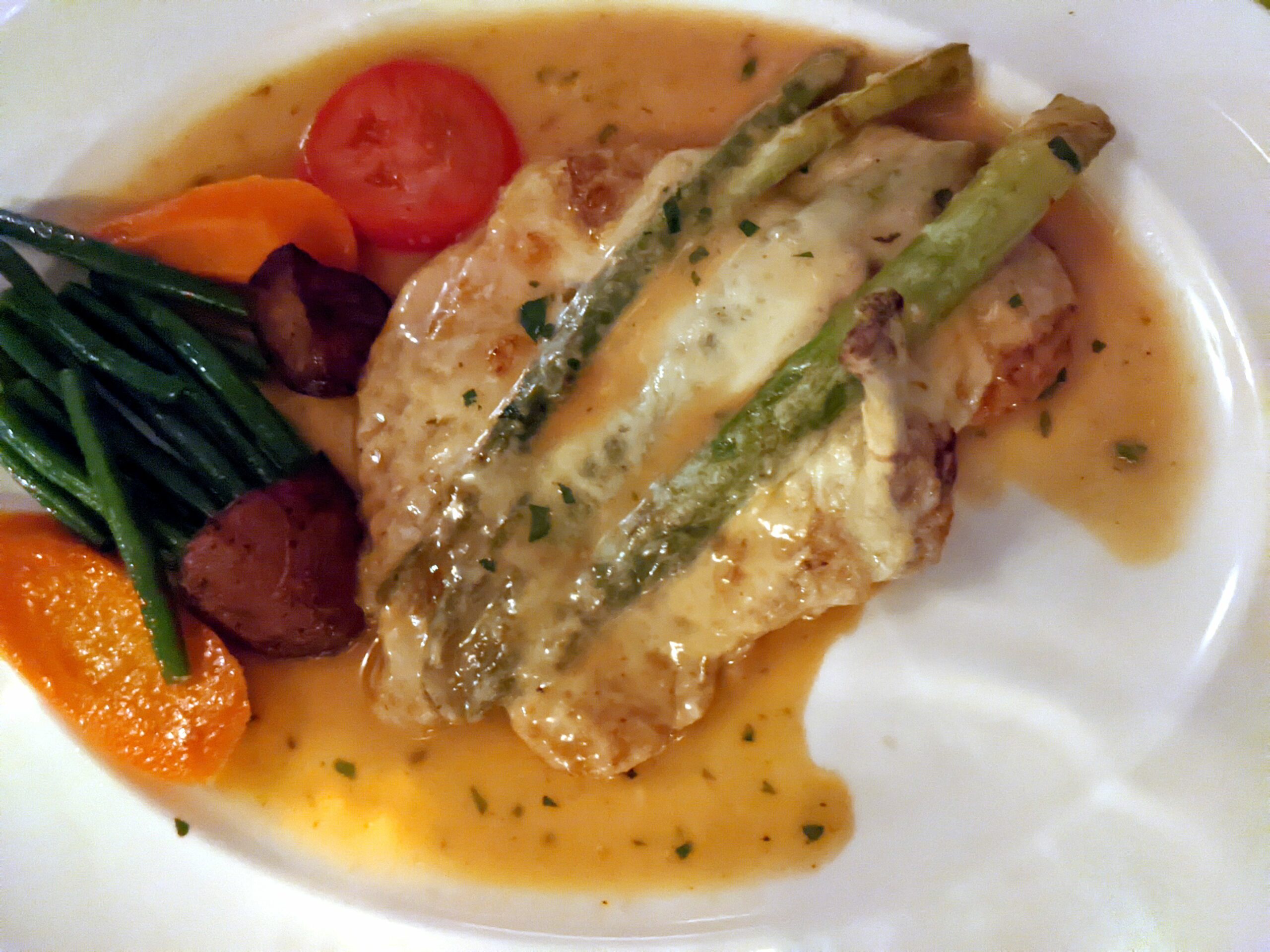 If you've eaten well up to this point, you may crave a light dessert, toward which end the house offers selections of fresh fruit and sorbetti. The cold zabaglione spooned over assorted berries is also fairly refreshing, though the custard could use a more assertive marsala wine presence.
The cannoli with their creamy ricotta filling are not bad, though on occasion the pastry shells are left in the deep fryer a little longer than they should be. The cheesecake is the real Italian deal, made with ricotta cheese.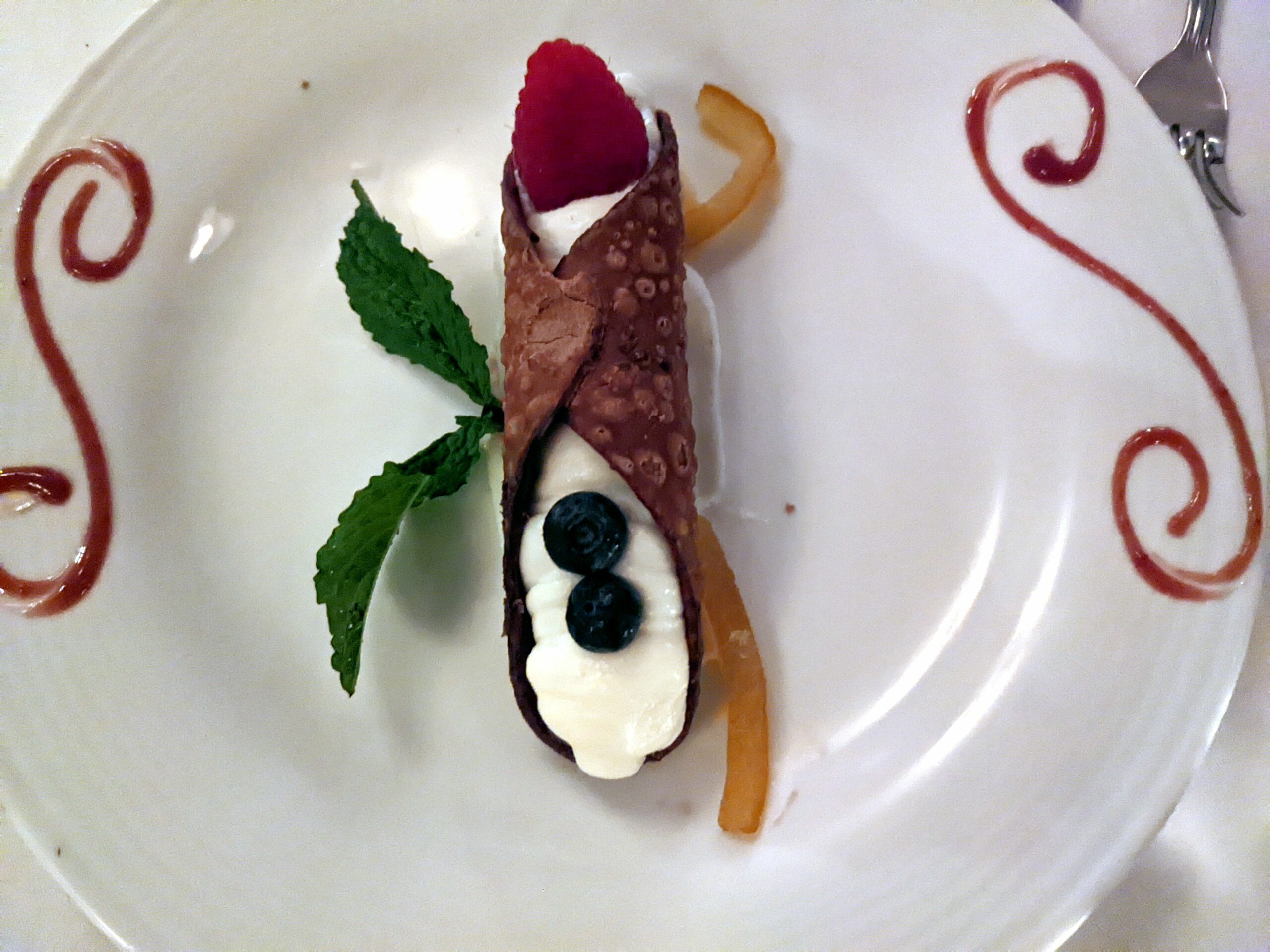 The restaurant's name translates to "the step."
By 7:30 every seat in the house is taken. This is clearly a place to watch.
Price range at dinner: First courses—$14.50 to $25.50; pastas—$26.50 to $30.50; main dishes—$38.50 to $52.50; desserts—$14.50.
Il Gradino, 808 Lexington Avenue (bet. 62nd and 63rd Sts.), 646-649-3289, is open Monday through Saturday, noon to 11 p.m., Sunday 5 p.m. to 11 p.m.
See also…