As the consciousness- and conscience-raising trend toward vegan and vegetarian eating continues to manifest itself, the pressure on restaurateurs to devise ever more convincing taste-alikes builds. (I'll see your "faux gras" and raise you a plant-based brisket.)
One sub-genre of eatery that has sprung up trades on the cuisine, or more precisely the street food, of a nation 40% of whose population is already vegetarian by choice. Naturally, cooking the dishes of that nation — India — demands an in-depth knowledge of the intricacies of combining spices that requires years, if not a lifetime, to master. Ramesh Gupta, a resident of Ahmedabad, had such a head start when he wheeled his street cart out into the open air food market of that city in the late 1960s. At first Gupta sold only chaat (Indian snacks), though over time he began broadening his menu to include made-to-order hot vegetarian meals.
Among the dishes he perfected back then, bhaji pav — a thick, chunky, and in his version altogether satisfying vegetable curry served with buttered rolls — is now the signature dish of Honest Indian Street Food, the fast casual restaurant he opened in the West Village four months ago. (The restaurant is one of about 100 brick-and-mortar establishments scattered across the globe.)
Like other restaurants of this ilk, this one is strictly food-first. At the front is a counter where you place your order, and beyond it are a dozen or so bare-topped tables where you consume it. Among the scant gestures toward decor is a floor-to-ceiling photo mural of the original Honest street cart gracing one wall. A patio with three tables, visible through sliding glass doors at the rear, will be a pleasant place to sit once the heat breaks.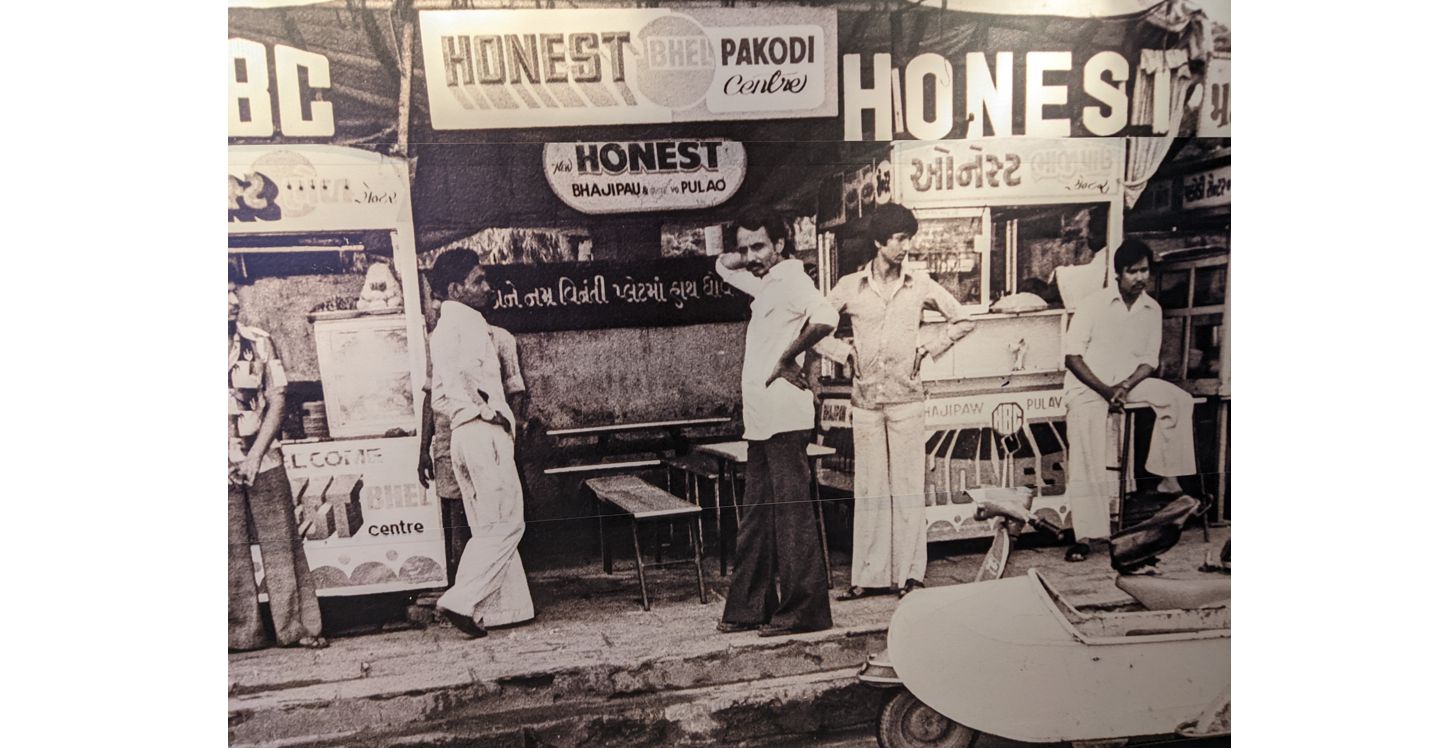 The kitchen is overseen by Vasisht Ramasubramanian, a former sous chef at Jean-Georges Vongerichten's ABC Cocina. Have him whip up for you some pan puri for starters — crunchy semolina puffs filled with potato, onion, and black chickpeas. You dip the morsels in mint and cilantro water and eat.
Dipping is a practice you will see much of here. You see it again in the dabang dosa, nicknamed "The Beast" for some reason. The dish, which is good for sharing, is comprised of two large lentil-flour crepes, each stuffed with carrot, onion, cilantro, and cheese, accompanied by a savory dipping sauce that takes much of its flavor from lemongrass.
Honest does diverting pan pizzas with crisp, almost crackerlike crusts, an incendiary sauce, and cheese. You can choose to have your pie Indian-style or Honest-style, in which case the cheese is melted.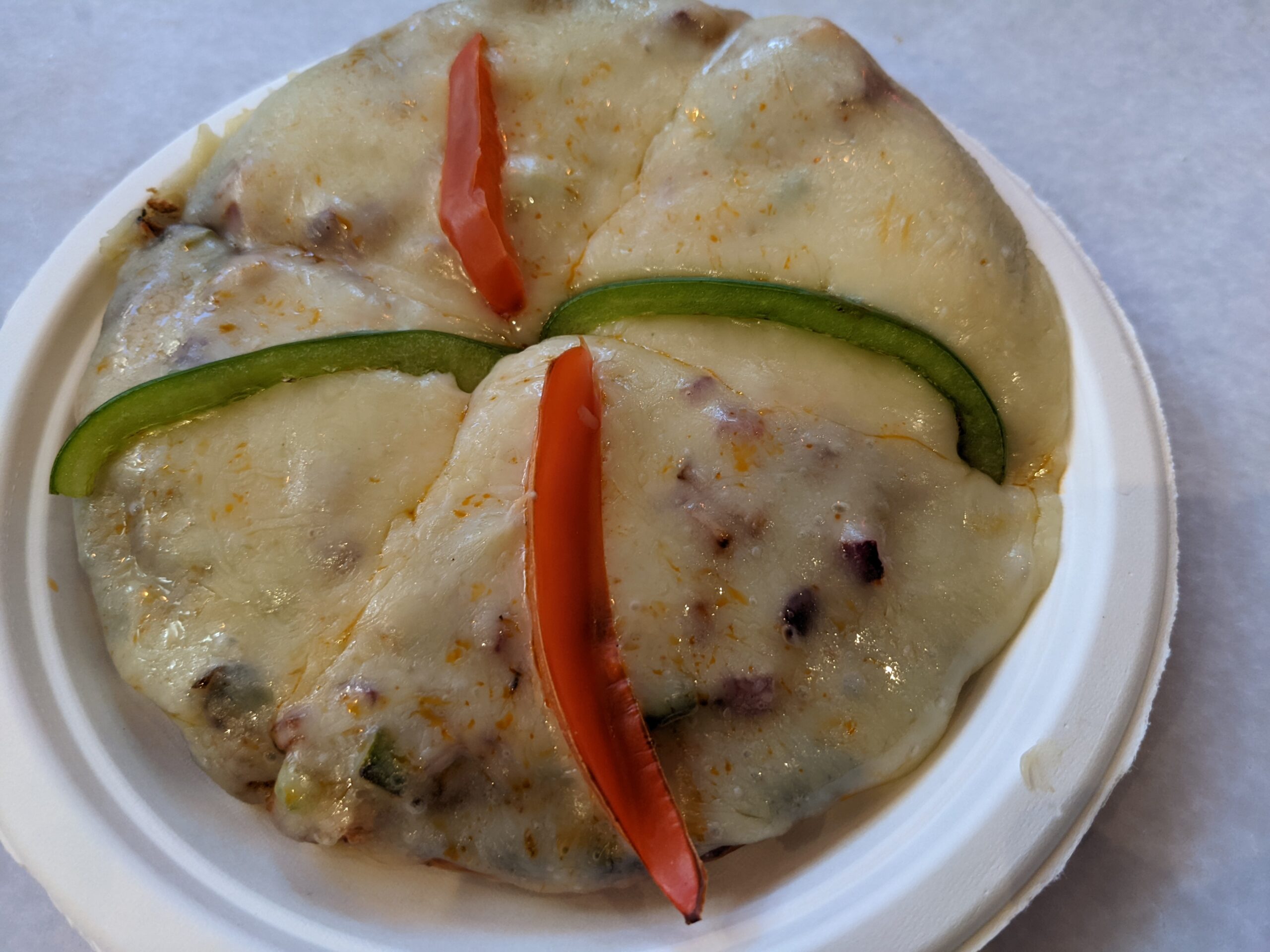 A section of the menu is headed "Indo Chinese." Under this heading you will find Hakka noodles, named for a nomadic people of China and their style of food preparation. The dish, in which the noodles are joined by onions and lengths of sweet pepper in a soy-based sauce, reads — and tastes — like a dish you expect to find at your neighborhood Chinese restaurant.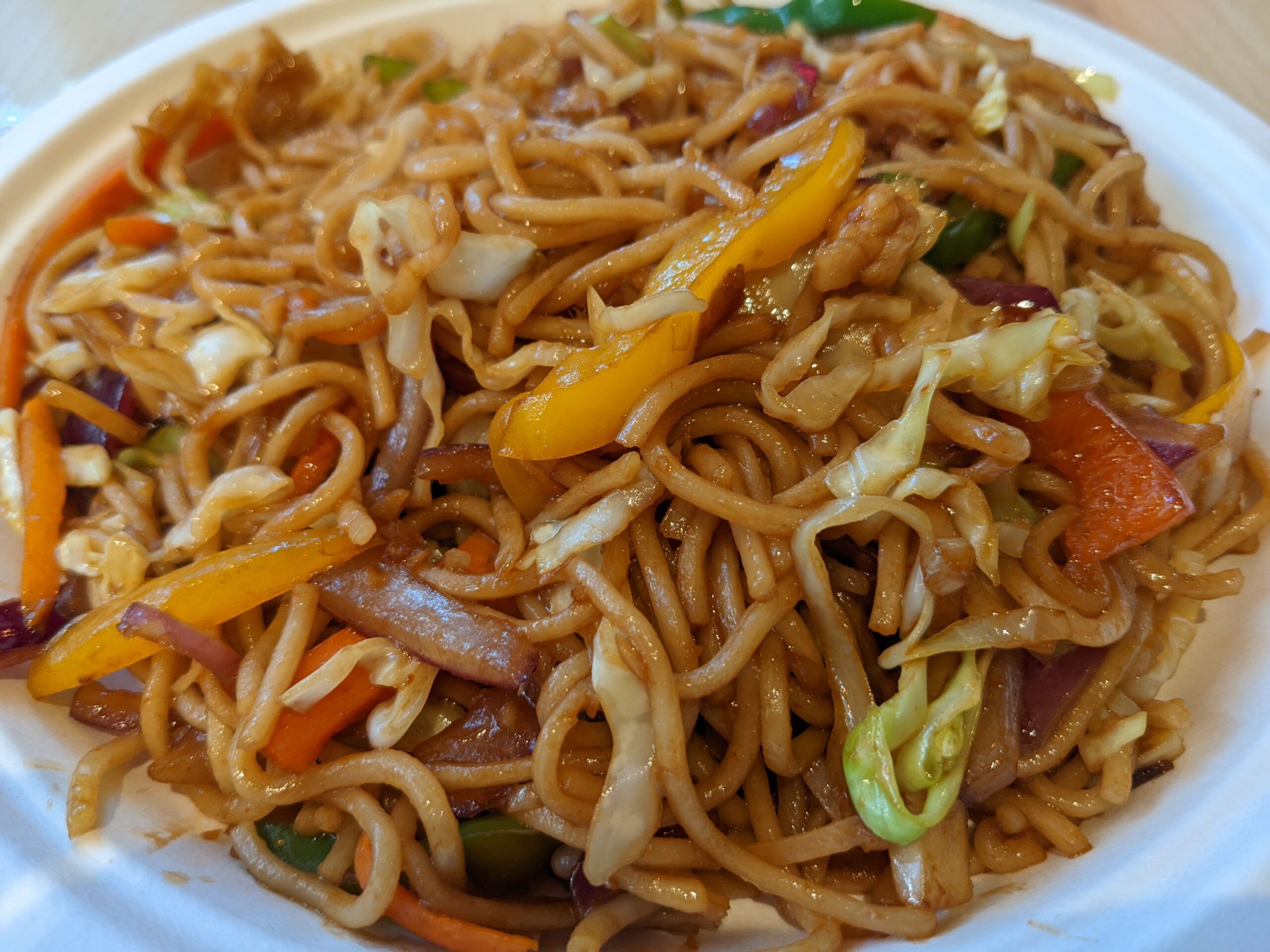 The Ferrer Rochet milkshake, chosen from the Milkshake(!) section of the menu, makes for a cool, soothing finish, especially if much of what you've eaten to this point has been hotly spiced. The drink is concocted with Nutella, vanilla ice cream, and the title confection — chunks of which you will find pleasantly lurking at the bottom of the glass. In a similar vein, though perhaps more authentically Indian, is saffron falooda, a thick shake-like drink made of nut milk, sweet basil seeds, ice cream, and — curiosity — vermicelli, which have a tendency to snake upward through the straw.
The restaurant has applied for and is still awaiting authorization to serve booze.
When the fall semester starts, expect the place to be packed with hungry NYU students.
Price range: Appetizers—$8.99; main dishes—$12 to $17; desserts—$2.99 to $8.99.
Honest Indian Street Food, 176 Bleecker Street, 917-261-2610, is open seven days from noon to 10 p.m.
See also…