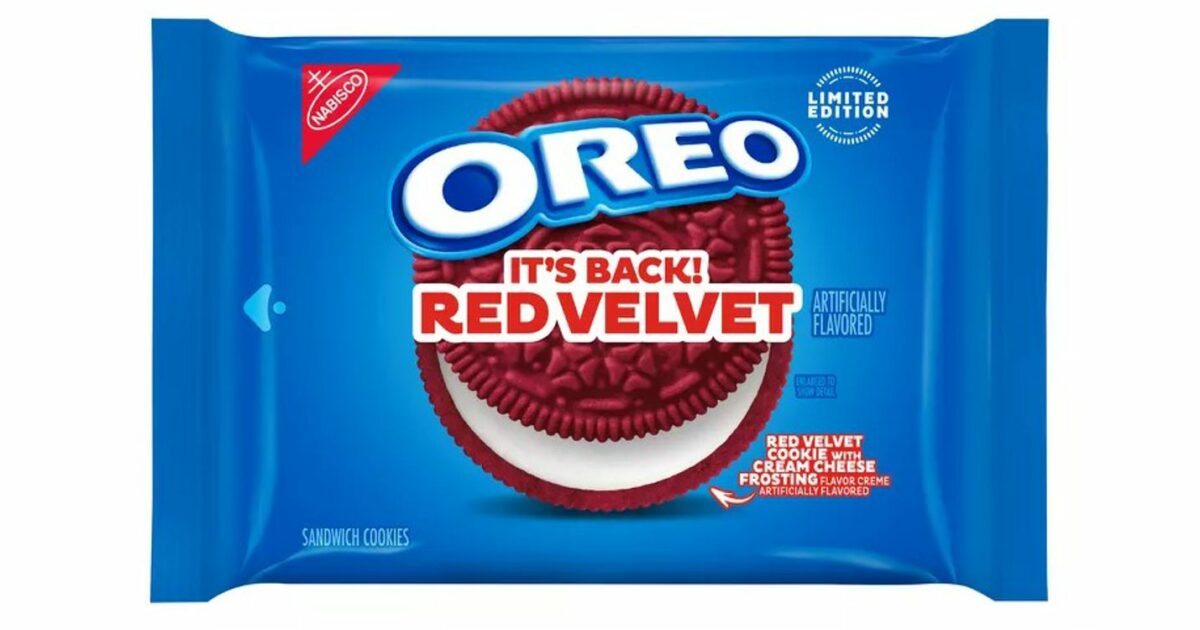 For cookie purists, Oreos come in only one flavor profile: the original chocolate wafers sandwiching vanilla creme. But when it comes to variations on the classic theme, none can hold a candle to the red velvet flavor, which parent company Mondelez claims is the most in-demand flavor.
So popular is that variation, first released in 2020, that on Sept. 12, red velvet Oreos will be returning for a limited time to a grocery shelf near you.
The cookie, if you missed the first release, consists of two red velvet-flavored cookies nestling a layer of cream cheese creme.
If you can't wait until the 12th or just want to stake your claim before the cookies disappear again from retailers' shelves, you can hedge your bets by placing an order for them here.
See also…