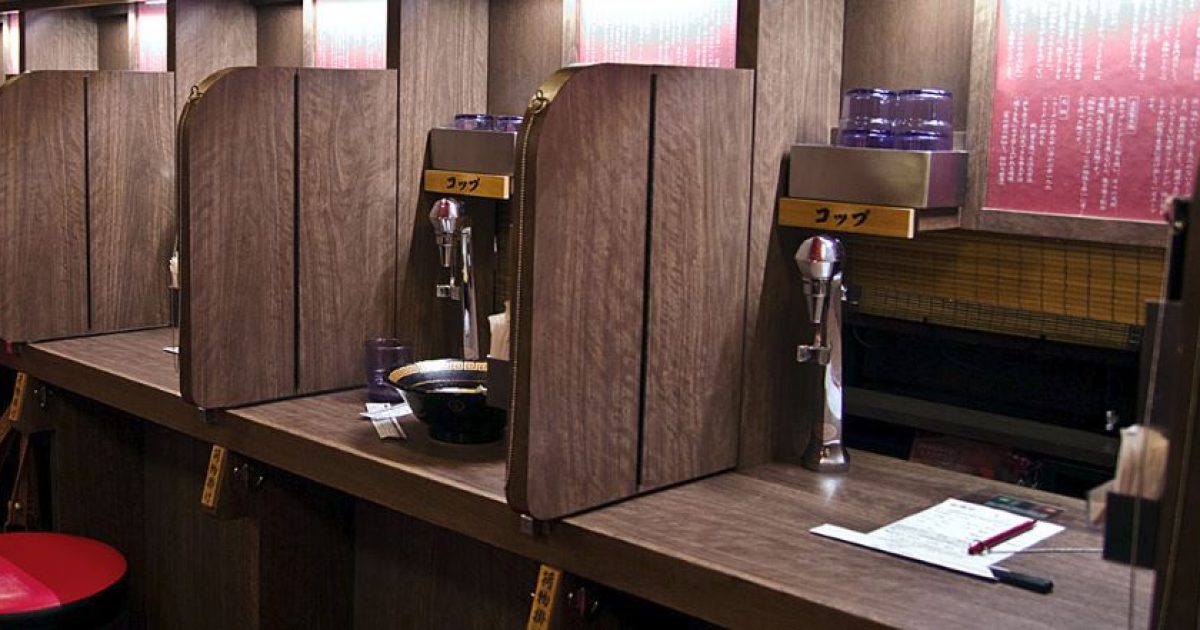 I must confess: I am one of those people for whom eating first-rate ramen verges on a religious experience. When I tuck into a bowl of tonkotsu ramen at Ippudo in the East Village, for example — inhale the fragrant steam from the long-cooked pork bone broth and slurp up some of the wondrous noodles the kitchen there turns out — I tend to get lost inside myself, tuning out my dining companions.
If you are that sort of ramen fanatic, you may not be turned off by the monastic "ramen booths" at the chain Ichiran, a branch of which is due to open in K-town next Wednesday, March 28. Then again, you may be.
This latest iteration embraces the original conception of the restaurant in Japan. There, diners are seated in one of 46 cubicles known as "Ramen Focus Booths," where they slurp in total solitude. Manabu Yoshitomi, the restaurant's founder, believes — as do real aficionados — that ramen is best consumed in isolation, without distraction from other diners.
Even for people who don't mind — or even enjoy — dining alone, the experience poses something of a challenge. The booths are small and antiseptic. All you will find inside is a menu posted on the wall in front of you, a pair of chopsticks wrapped in a napkin, and an order form on which you pencil in your meal selections.
The menu itself is limited, featuring tonkotsu ramen, priced at $18.90, simmered pork belly (an acquired taste!), at $9.90, and a handful of sides.
If you come with friends, you should plan on meeting them again at meal's conclusion (aka, the afterlife).
Ichiran, 132 West 31st Street (bet. Sixth and Seventh Aves).