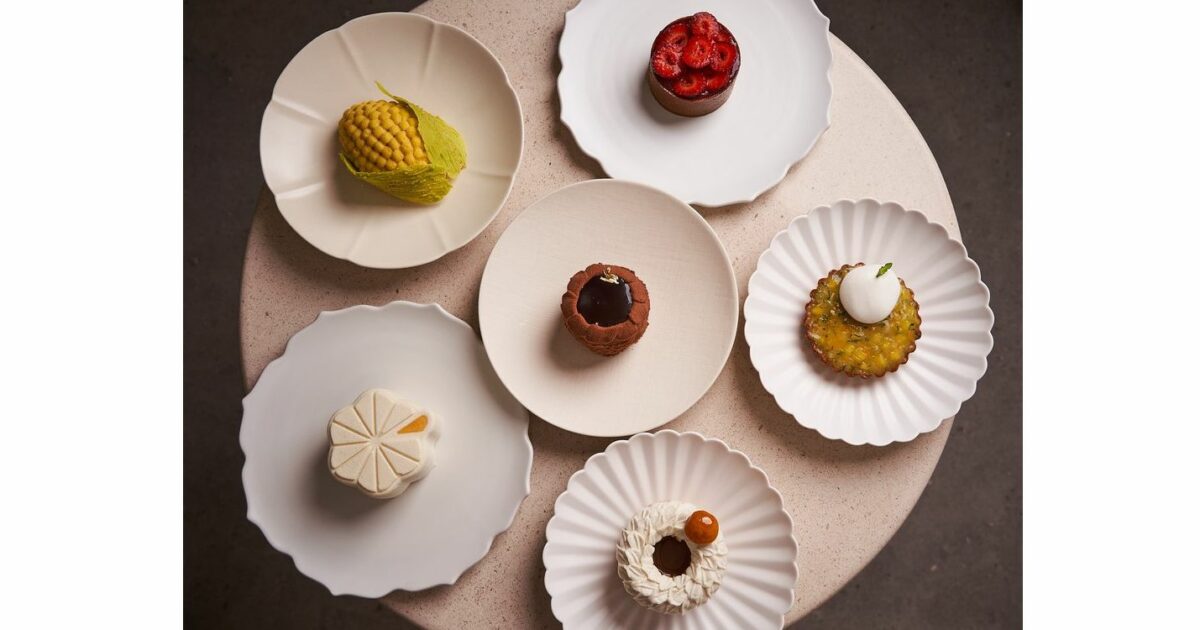 Eunji Lee, who achieved prominence as executive pastry chef of the two Michelin-starred restaurant Jungsik, has opened her own French-Korean dessert emporium in the Flatiron District. Called Lysée, the shop is a showcase for Lee's fanciful and artistically rendered sweets, which recall the trompe l'oeil baby banana that wowed diners at Jungsik. The shop will also turn out full-size cakes, among them a marble cake, a carrot cake, and one made of yuja, a gastronomic cousin to the lemon. Lysée, 44 E. 21st Street.
Salsa Brunch in Hell's Kitchen
El Cartel, a Colombian tapas bar that opened last month in Hell's Kitchen, will be kicking up its heels on weekends beginning July 16 with live salsa music performed by the Cali Sabor Band during brunch. The kitchen will serve up a little sabor of its own with rib-sticking fare such as its El Cartel Breakfast, a steak, huevos pericos, calentao (a hash of sorts), Colombian chorizo, and an arepita topped with melted cheese. Brunch seatings are at 11:30 a.m. and 1:30 p.m. and require a minimum tab of $45 per person. El Cartel, 613 Ninth Avenue (bet. 43rd and 44th Sts.), 212-540-6613.
Yes, There is Such a Thing as Hot Dog-Flavored Hard Seltzer
There is also such a thing as sour pickle beer and a beer flavored with barbecue sauce called Murph Juice. These and other offbeat creations are the stock in trade of Texas-based Martin House Brewing Company, whose marketing director, Shugg Cole, explained to the Dallas Morning News, "It's just another day in the office for us. We've got to keep pushing the envelope."
The hot dog-flavored hard seltzer, called Bun Length, is brewed with the leftover water from 52 pounds of boiled frankfurters. So how's it taste? No volunteers here, though Cole provides the assurance that Murph Juice, despite consumers' worries "that it's going to be a thick, gelatinized drink," is "really just a good beer with a tangy kick."
See also…