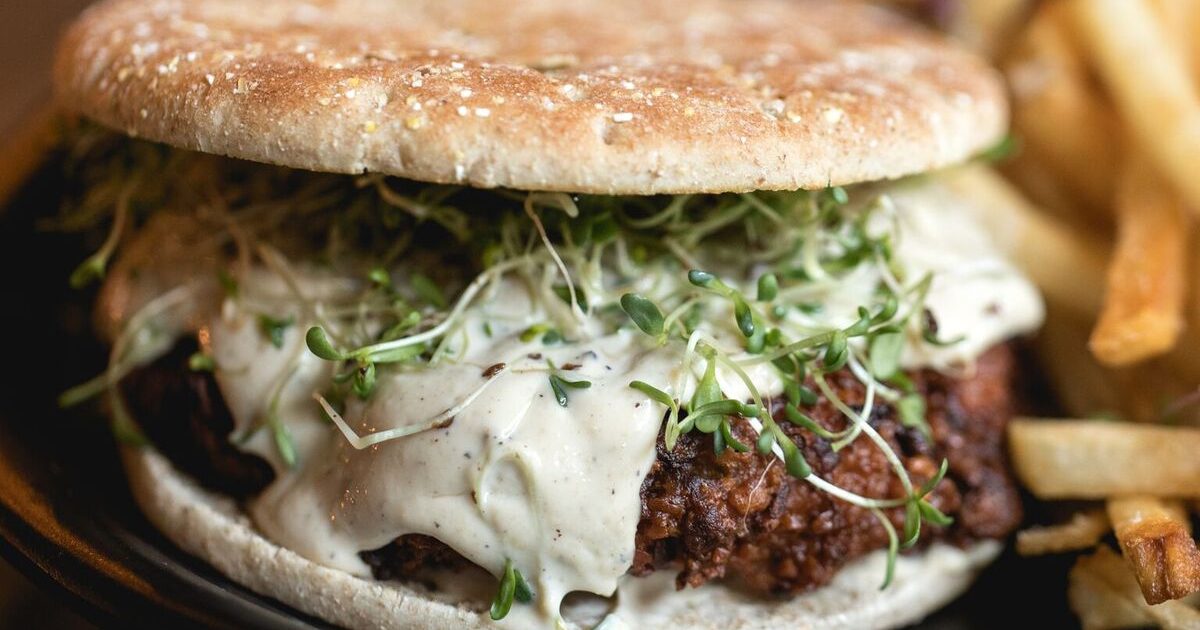 With the July 12 debut of Ms Yoo, chef/partner Esther Choi (of mokbar fame) has taken a detour from her crusade to educate Americans about Korean food and culture to offer up a playful hybridization of American bar favorites with Korean ingredients and techniques.
Housed in a two-story 50-seat space on the Lower East Side and named for her grandmother-cum-cooking-mentor, Choi bridges cultures with such improbable marriages as the one celebrated in Tteok n' Cheese — rice cakes with bacon and two cheese, Gruyere and Cheddar. This riff on mac-n'-cheese is lent a bit of crunch via panko and gentle heat via is kimchi tomato sauce. Roasted bone marrow gets an Asian face lift with kimchi onion jam.
Many come to Ms Yoo to sip and graze. They renew their capacity with selections from the "bar snacks" side of the menu. They order the Korean Fried Chicken Feet, dusted with sesame chile powder.
If you want the whole chicken, that's available, too, for two: A whole fresh-killed chicken is air-dried for two days before being stuffed with grandma's herbed glutinous rice before being slow roasted, then fried and served complete with head and feet intact. You dip morsels of the succulent bird in the accompanying sauce of soy sesame and gochujang.
Now seriously, how many cocktails can you name that are made with Jujubes? I can name one, the "I Ms Yoo" on Ms Yoo's cocktail menu. It's a blend of bourbon, sweet vermouth, and the classic Saturday afternoon movie-theater confection. Between the Knees has no candy but it does have gin, ginger, strawberry, and lime.
A stunning study in a dramatic fusion of black, white, glass and mirrors enlivened by cast iron trellises marks the spot, designed by Steve Lewis.
Ms. Yoo is located at 163 Allen Street, 917 261-2490. Open daily from 5 p.m. Major credit cards are accepted.