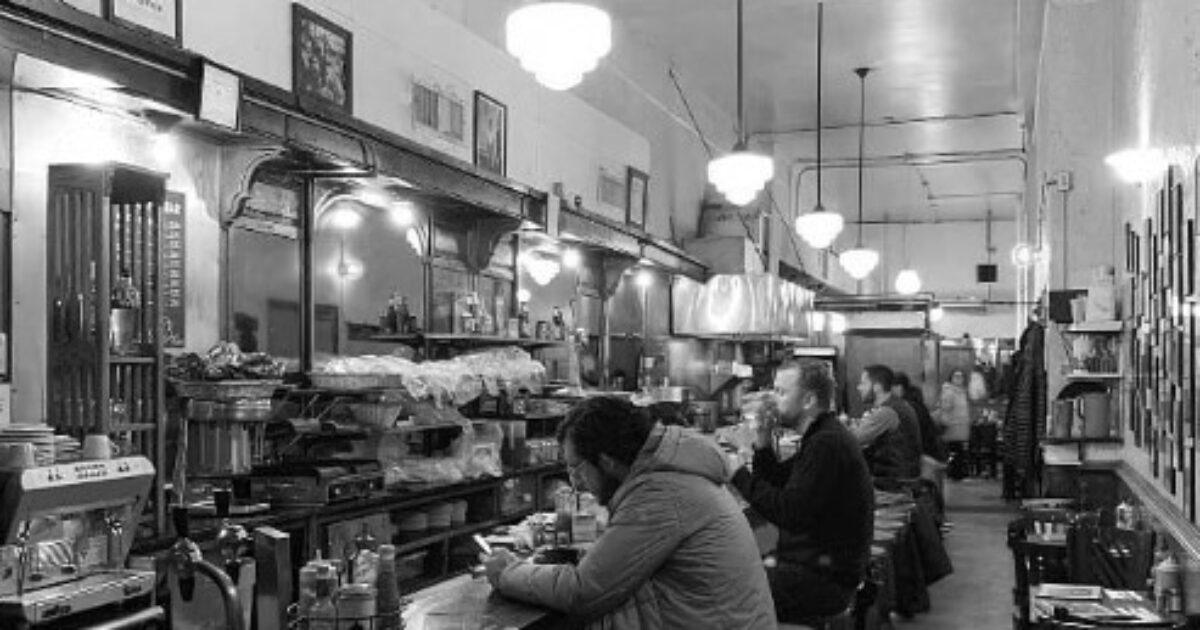 Call it a byproduct of the COVID epidemic, which opened New Yorkers' eyes to the ephemerality of the city's restaurants. But suddenly, saving its most cherished — and often ancient — culinary institutions from the wrecking ball of time has become a cause célèbre. The point was perhaps best driven home by the "cash mob" (think flash mob with money) that showed up at the doomed Papaya King on a recent Saturday to make a statement to the real estate developers who plan to demolish the 90-year-old landmark later this year.
Some of these stories have had happy endings. A number of prospective buyers have come forward with an interest in rescuing the Boathouse in Central Park, for example.
Which brings us to Eisenberg's Sandwich Shop, a skinny sliver of a place on Fifth Avenue in the Flatiron District that has been dishing up matzah ball soup and egg creams (read: old-time Jewish food) since 1929. In March 2021, it was announced that the shop was closing, sending out alarms to sandwich lovers, sentimentalists, and preservationists.
But the good news is that the restaurant has been imbued with new life by Brooklyn entrepreneurs Matt Ross and Eric Finkelstein (Court Street Grocers). The pair reopened the sandwich counter last week — and under its original name, S&P, after its first owners, Austrian Jewish immigrants Charles Schwadron and Rubin Pulver. The new owners have even rehired veteran cashier Jodi Freedman-Viera, a popular fixture of the establishment for more than a decade.
Who said you can't go home again?
S&P (née Eisenberg's Sandwich Shop), 174 Fifth Avenue.
See also…