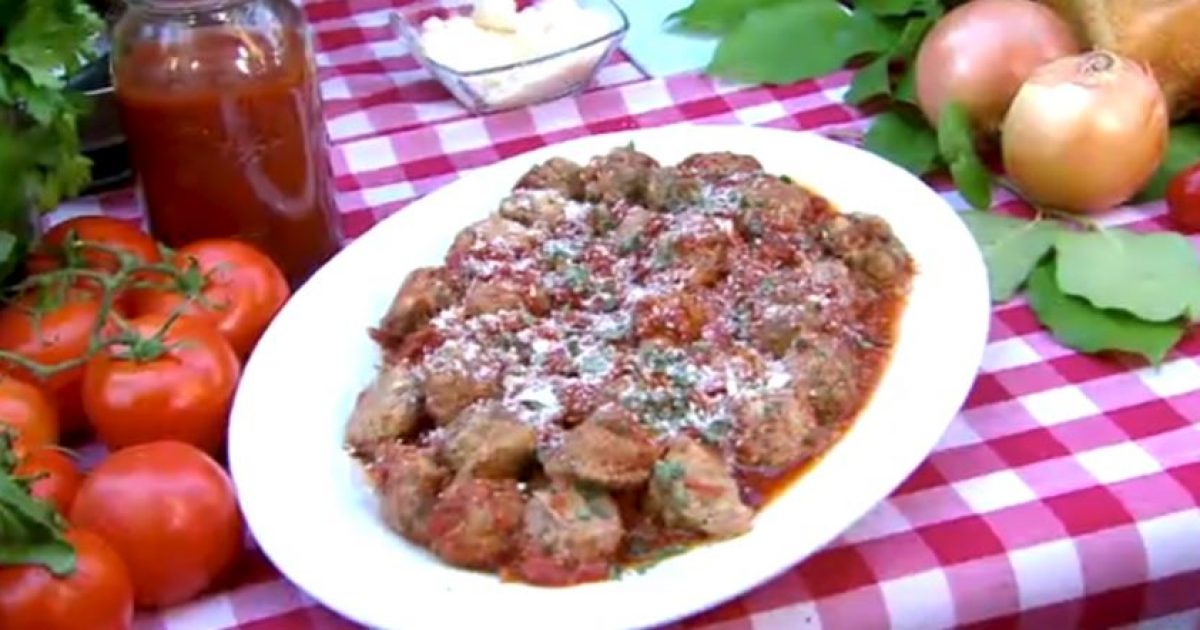 Who ever said that turkey had to reach the table as a whole roasted bird? Whoever did never tasted the Meatball Shop's succulent "Gobble Gobble Balls," made with ground turkey.
The recipe can be found below, but before turning to that, I wanted to make you aware that the shop's co-owner Daniel Holzman will be giving a meatball-making class this coming Tuesday November, 14, at Sidepiece, the speakeasy of sorts behind the Hell's Kitchen shop.
Participants will learn the secrets of making the perfect meatballs before enjoying the fruits of their labor via a family-style dinner. The event runs from 6:30 to 9:30 p.m. Tickets may be purchased here.
On to the recipe!
Gobble Gobble Balls
Ingredients
2 tablespoons olive oil
2 pounds ground turkey
2 cups garlic croutons or stuffing cubes
1-cup dried cranberries
2 large eggs
¼ cup bread crumbs
2 tablespoons chopped fresh sage
2 teaspoons salt
Pinch of ground cinnamon
Directions
Preheat the oven to 450 degrees F. Drizzle the olive oil into a 9 × 13-inch baking dish and use your hand to evenly coat the entire service. Set aside.
Combine the ground turkey, croutons, cranberries, eggs, breadcrumbs, sage, salt, and cinnamon in a large mixing bowl and mix by hand until thoroughly incorporated.
Roll the mixture into round, golf ball-size meatballs (about 1½ inches), making sure to pack the meat firmly. Place the balls in the prepared baking dish, being careful to line them up snugly and in even rows vertically and horizontally to form a grid. The meatballs should be toughing one another.
Roast for 20 minutes, or until the meatballs are firm and cooked through. A meat thermometer inserted into the center of a meatball should read 165 degrees
Allow the meatballs to cool for 5 minutes in the baking dish before serving.
Yield: About 2 dozen 1½-inch meatballs
See also…