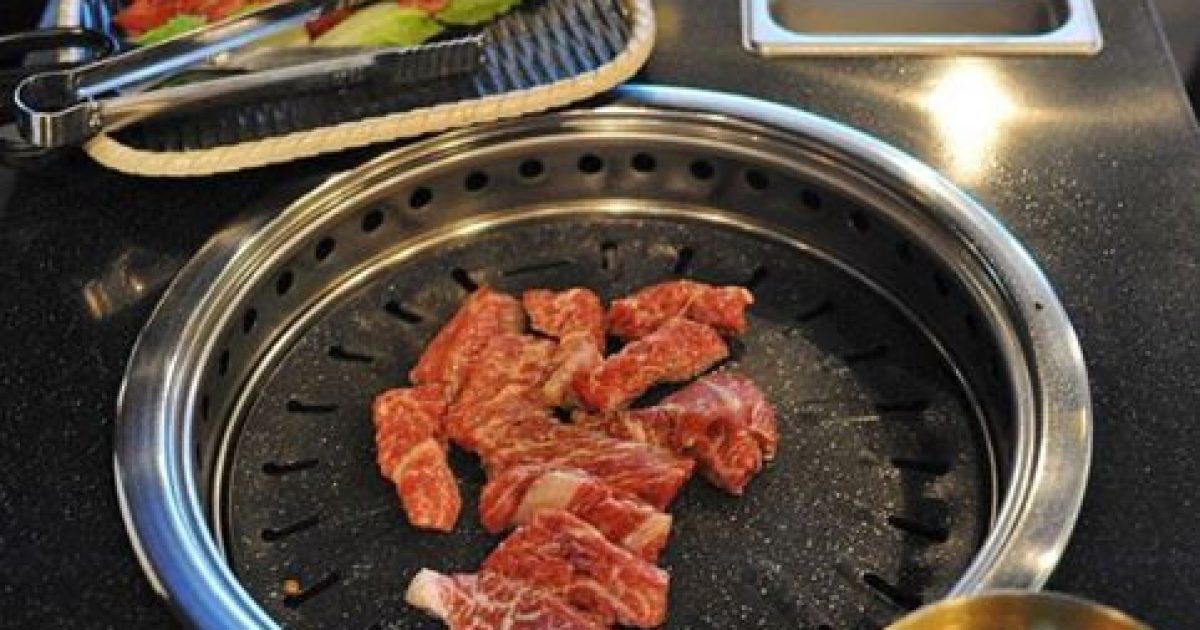 As I noted in my review of Tudor City Steakhouse last month, the New York steakhouse genre is undergoing a transformation. While humongous slabs of red meat remain the lodestar for new entrants into the marketplace, the cuts that are featured and the manner in which they are handled are wide-open to interpretation.
At Dons Bogam Black, which opened Nov. 9 in Koreatown, the emphasis is on Washugyu beef, a crossbreed of Wagyu and Black Angus, prepared tableside on high-tech mobile cooktops that eliminate smoke while reportedly sealing in flavor. The Washugyu offerings are limited to two choices — ribeye and boned short rib — and they don't come cheaply, carrying price tags of $94.95 and $89.95 respectively.
A more moderate selection of prime cuts that include a few surprises (when's the last time you saw beef tongue on a steakhouse menu?) ranges in price from $29.95 up to a still-modest $44.95 for ribeye.
Don't expect to see shrimp cocktail or any of the usual steakhouse starters. Dons Bogam Black is a Korean barbecue, which means dinner commences with the traditional dumplings (fried or steamed), shumai, seafood pancake, and the like.
The namesake color theme is repeated throughout the cavernous space, in the walls and the black-lacquered tables and chairs. Lighting is diffuse, giving the surroundings a glitzy feel. A diverting 40-foot-long video wall with rotating seasonal imagery of Korea makes for a good conversation starter if you're here on a first date.
Dons Bogam Black, 276 Fifth Avenue, 212-685-2727. Open daily for lunch and dinner.