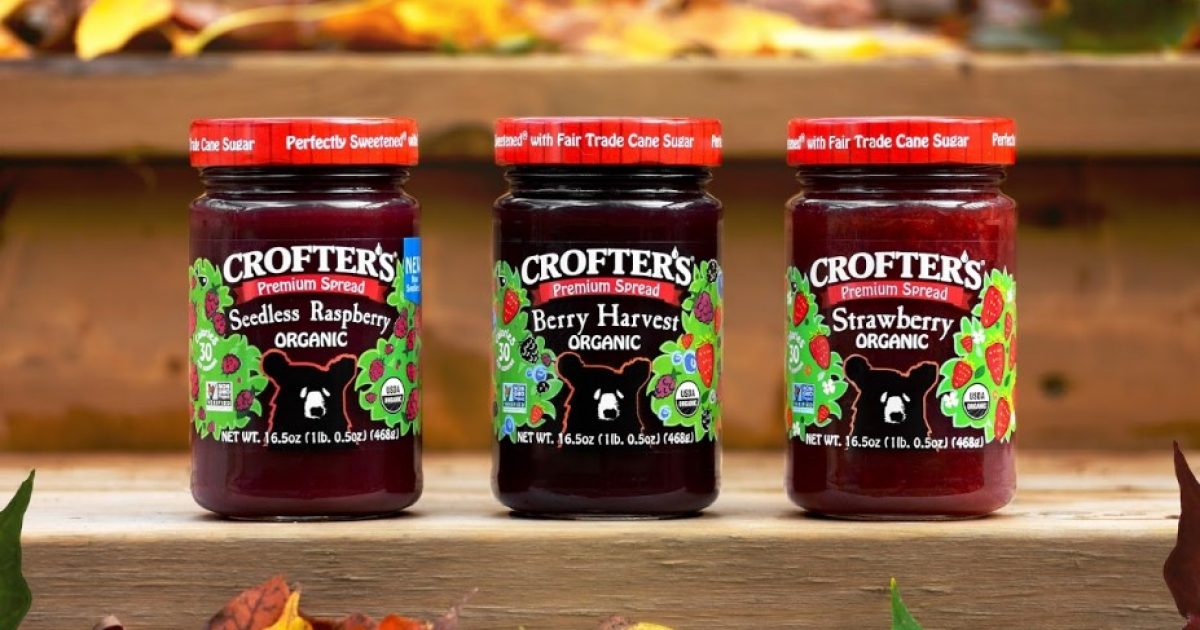 Even if the product were not dedicated to sustainability and environmental stewardship, even if it were not packed with antioxidants and made with a third less sugar than conventional jams, jellies, and preserves, Crofter's Organic SuperFruit Spreads would be something to write home about.
Let's start at the beginning. The spreads are made with heritage fruit varieties and use fair-trade sugar from the Green Cane Project to sweeten and support soil restoration. The company supports 8,500 acres of sustainable farmland and recycles 99% of raw materials' packaging. It uses its own wastewater treatment plant to reduce water consumption by over 85%.
Does any of that contribute to the superior flavors and textures of the end product? We can't say, but our panel of tasters sampled a cross-section of the flavors — the strawberry, the raspberry, the apricot, and something called "Blueberry Blast" — and all exhibited a complexity seldom encountered in fruit spreads. A good part of this, we reckon, was the reduction in sugar, which allowed the fruit to be itself: tart at times, juicy and sassy at others. The experience was not unlike tasting wine, waiting for the next sensation to wash over your palate.
All the flavors sampled earned high marks, but Blueberry Blast, thick with crushed wild blueberries and Morello cherries, was our hands-on favorite. We even discovered the spread's best application: spooned over good-quality vanilla ice cream. We can also envision these figuring into holiday cooking.
Crofter's Organic products can be purchased online at www.croftersorganic.com as well as Whole Foods. Check with your retailer. The price for a product of this quality is surprisingly fair, with some online vendors selling a 10-ounce jar for as little as $1.65.