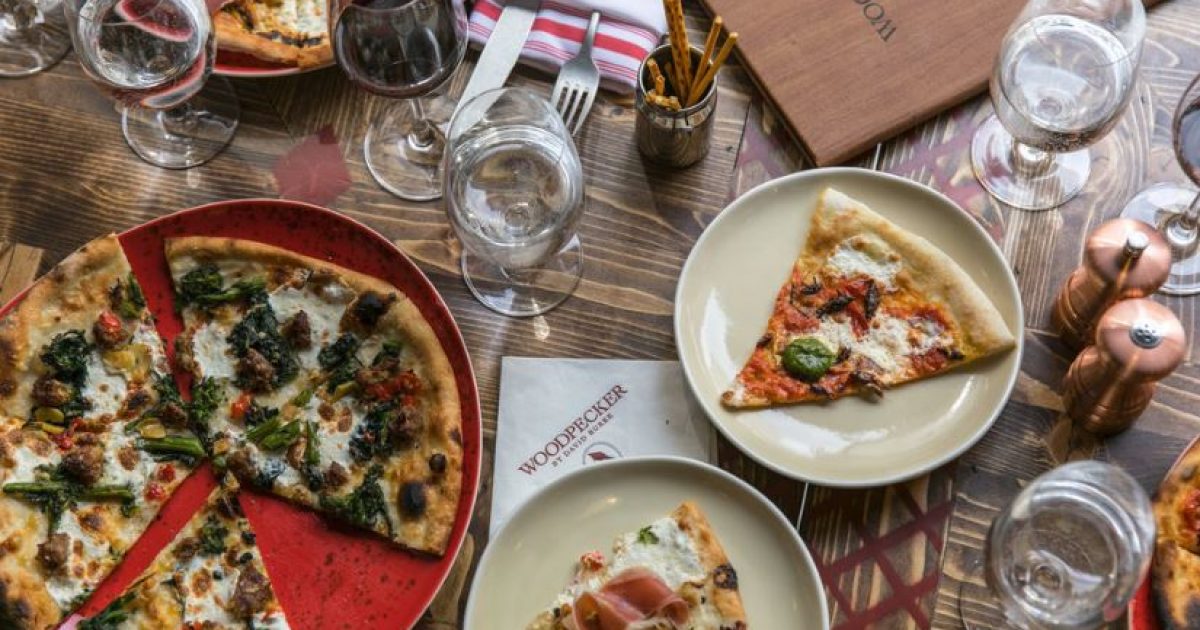 In April, I filed a report about a restaurant in Durham, N.C., known for its tarantula burgers. That's not just a dish name, mind you — like "spider" roll, on Japanese restaurant menus. The tarantula burger features an actual whole tarantula spread-eagled across a burger patty.
No readers wrote in to ask when a branch of the restaurant, called Bull City Burger and Brewery, would be opening in the Big Apple, but maybe you will respond more favorably to the latest restaurant creation by New York veteran chef David Burke. Called Woodpecker by David Burke for reasons that remain unclear, the restaurant features a pizza made with crickets.
I could say that the appearance of insects on the menu, too, is for reasons that remain unclear, but creepy crawlers have made in-roads on the local dining scene. In March, we reported on a edible bug festival in Times Square, and the Lower East Side Mexican restaurant The Black Ant regularly serves grasshoppers.
So how does David Burke incorporate crickets into a pizza? Two ways, actually. The crust is made with ground crickets, and the toppings include more of Jiminy's relatives, along with tomato and jalapeño pesto.
If you're disgusted at the thought of swallowing bugs, there are more conventional (read: "bugless") pizzas, all wood-fired, including a Margherita (done with buffala mozzarella) and a sausage pie that contains broccoli rabe and peppers in addition to the cured meat.
Non-pizza items abound as well, among them a lobster calzone, smoke lamb chops with tomato merguez couscous, and bacon served on a clothesline — for reasons that remain unclear.
Appetizers run from $8 to $19, pizzas $16 to $20, and pastas and main courses from $17 to $36.
Woodpecker by David Burke, 30 W. 30th Street, 646-398- 7664.
See also…