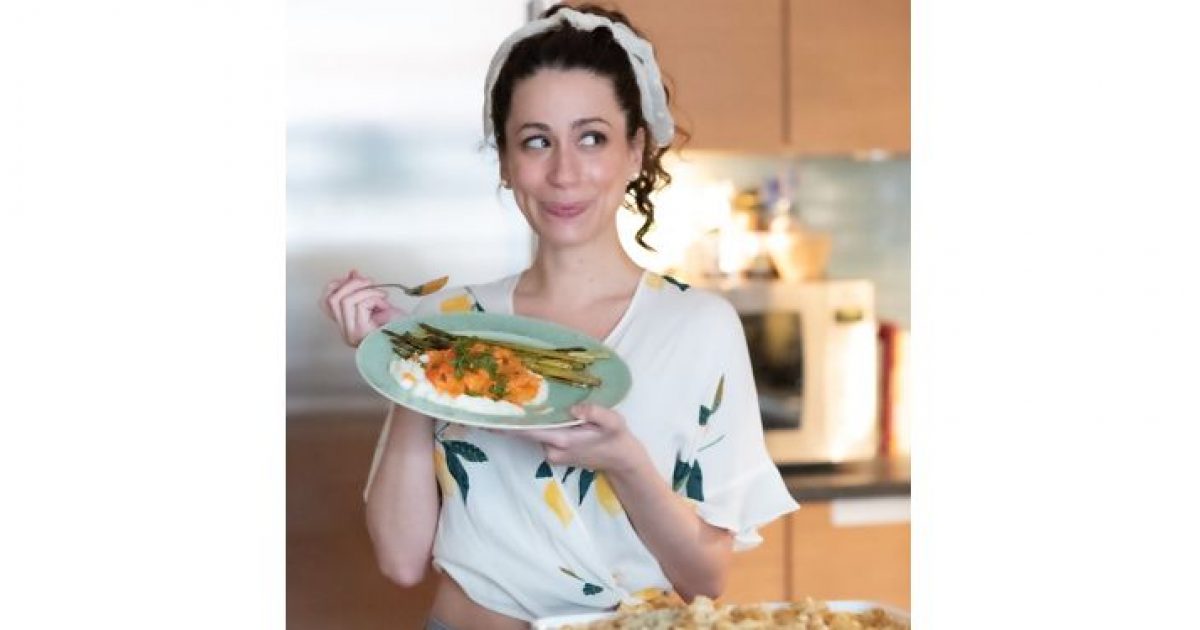 Actors have to eat. So do their fans. Toward the end, Stephanie Lynne Mason, who recently starred in the critically acclaimed production of "Fiddler on the Roof" in Yiddish, is hosting a new cooking show. It's title is "Food Is a Love Language – Cookin' with Steph."
Before Broadway went dark, Mason, who has always enjoyed cooking, was known for bringing sweet treats to the theater for castmates. In a statement about her cooking show, she said:
I've always thought of food as a love language. It's a way of caring for ourselves and others. Through food, we can share our traditions with each other and pamper our loved ones with dietary needs with recipes that aren't just delicious but nourish the soul. It's a way of coming together and when we infuse our food with love and caring, it makes the world a better place!
Each episode will be linked to a different hunger-relief organization on a "donate if you can" basis. It will be available for streaming on IGTV, YouTube, and Facebook.
Here is a video of the first episode.