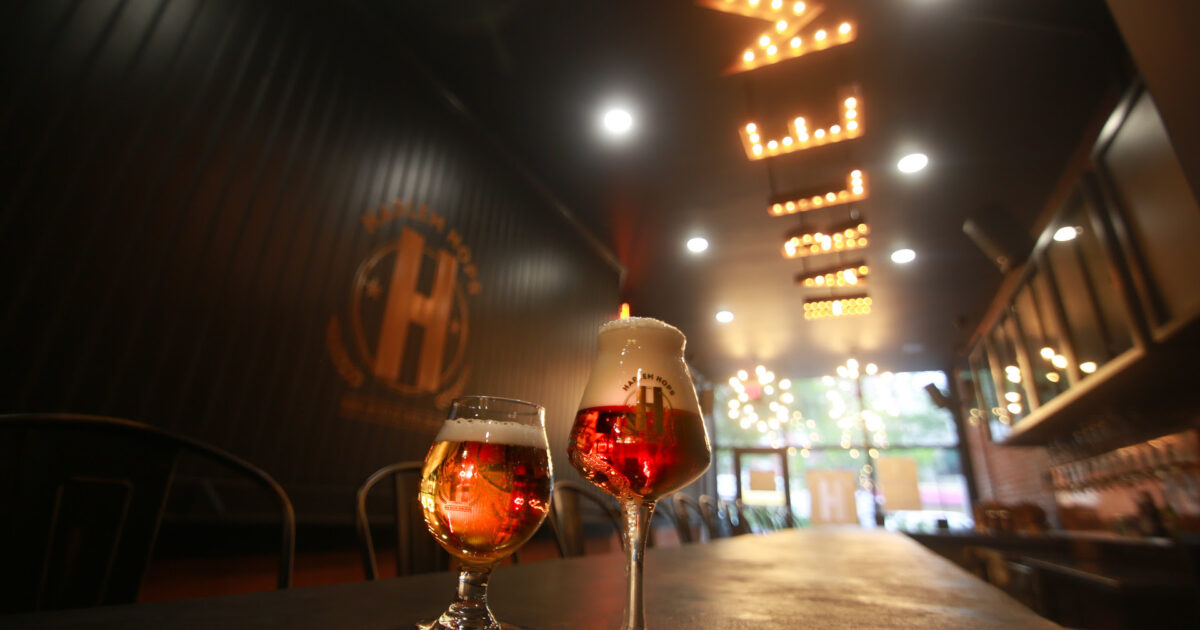 This weekend, black-owned craft beer bar Harlem Hops will celebrate its fourth anniversary with beer and food specials, hot DJs, and Harlem Hops alumni bartenders.
The bar will release a beer brewed in collaboration with black-owned Montclair Brewery. Styled "Jubilee," the name of the hibiscus red wheat ale is also a gesture toward the Juneteenth Jubilee, which falls on the 19th and 20th of this month. The hibiscus' natural tartness is well-balanced, resulting in a super crisp and clean red summer ale.
Proceeds from Harlem Hops swag and the Juneteenth collaborative beers will benefit Harlem Hopes, the educational foundation started by Harlem Hops to support local students headed to Historically Black Colleges and Universities (HBCUs.) Donations can also be made at the site.
Harlem Hops,2268 Adam Clayton Powell Blvd., 646-998-3444.