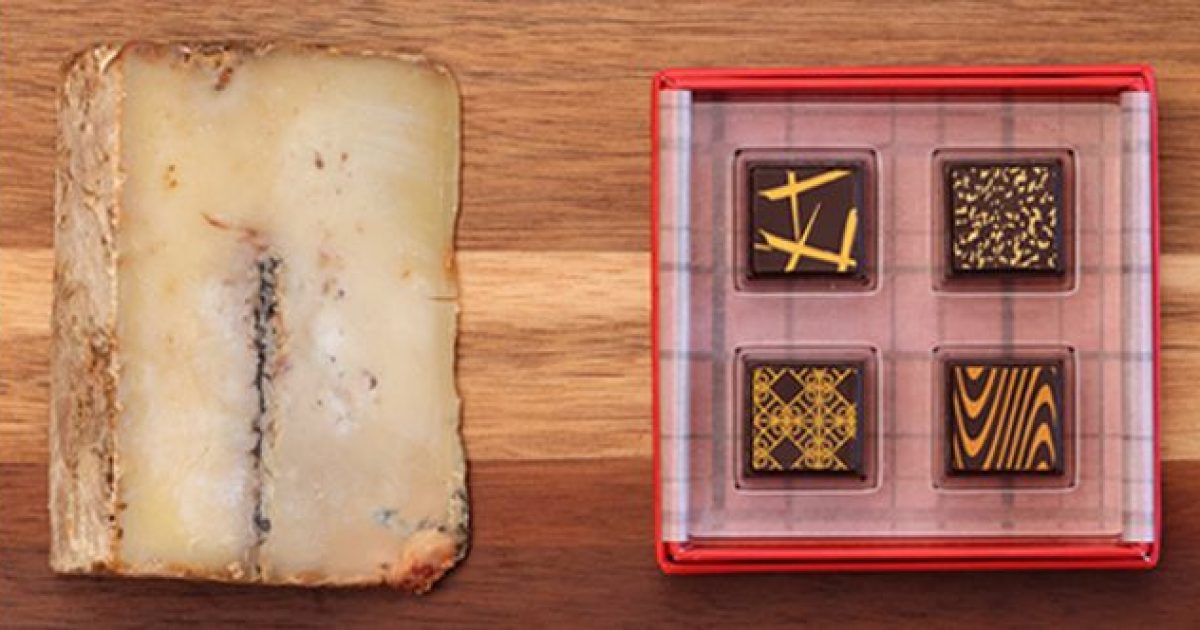 Do cheese and chocolate make for strange bedfellows, or does pairing the savory with the sweet unleash new and unexpected harmonies? Find out for yourself on Jan. 31 when Delysia Chocolatier joins expert cheesemonger and James Beard award-winning author Laura Werlin for Delysia's first virtual tasting of the new year, Cheese & Chocolate: Virtual Pairing Experience with Laura Werlin.
Attendees of the event will broaden their palates as they sample four unique chocolate truffles handcrafted by Chef Nicole Patel. Each truffle will be created specially for this event and inspired by the country of origin of the cheese (selected by Werlin) with which it will be paired. The pairings will include:
Turron chocolate truffle paired with Queso Leonara cheese from Spain;
Boeuf Bourguignon chocolate truffle paired with St. Andre cheese from France;
Candied butterscotch chocolate truffle paired with Ewephoria Aged cheese from Holland;
Cranberry port chocolate truffle paired with Roelli Dunbarton Blue from Wisconsin.
Tickets, which may be purchased here, include the chocolate truffles and cheese selection, which will be shipped to you. Participants will also receive a Zoom link to the virtual event via email. The cost is $120 for one tasting, $145 for two.