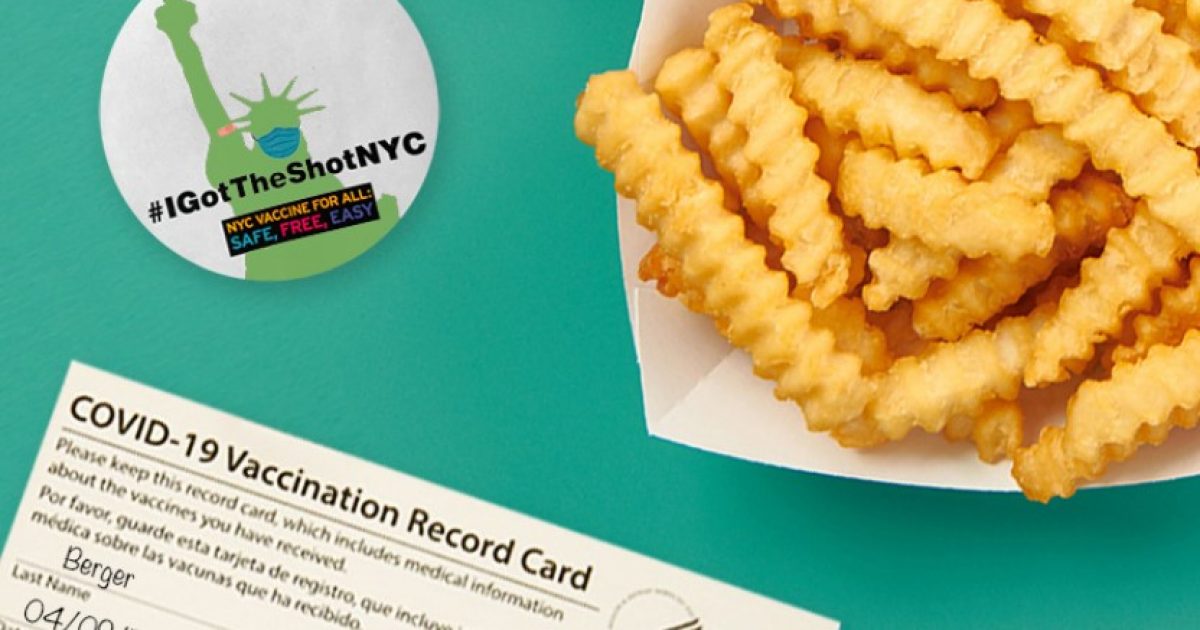 In March, I informed you that Junior's in Brooklyn was doing its part to encourage New Yorkers to roll up their sleeves by offering a free cupcake-sized version of its famous cheesecake to all comers who could provide proof of having been vaccinated against COVID.
If you took advantage of that offer, here's your chance to complete your free meal with a burger and order of fries courtesy of Shake Shack. According to the company's website, "New Yorkers can score a free ShackBurger voucher when they get vaccinated."… The offer went into effect yesterday, May 13.
If there is a downside to the deal, it may be that the offer is extended only to individuals who got their shot at one of the city's mobile vaccine buses.
A second deal, beginning June 12, has a different restriction. Vaccinated New Yorkers can get a gratis order of free Crinkle Cut Fries as long as they purchase any burger or chicken sandwich. "To redeem, just show a Team Member your vaccine card or Excelsior Pass before ordering."…
A list of locations that honor the promotion can be found here.
See also…