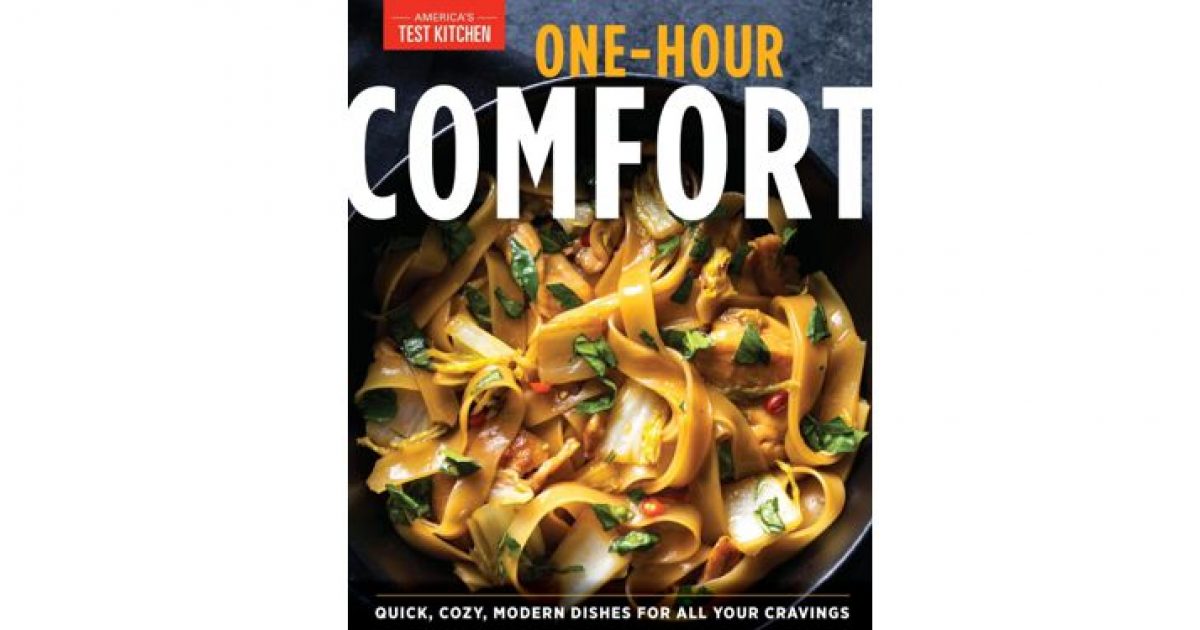 Some food for thought. Thirty-five percent of Americans say they would name their child "Pizza" for a lifetime supply of the zesty tomato and cheese pies. Another 28% would name their kid "Mozz Stick," and 27% would go with "Ice Cream."
The data come from a Farm Rich survey, but what do they reveal? That some Americans are crazy?  Well yes, but they also reveal the nation's passion for feel-good dishes and comfort food.
While individual tastes vary, comfort food as a whole encompasses what makes cooking so wonderful. Like a portal to your happy place, comfort foods can evoke fond memories of childhood, bring friends and family together around a table, or serve as the perfect centerpiece to a relaxing night in.
The downside of cooking when comfort-food cravings strike? Sometimes we don't have time for the project of cooking our favorite comfort-food meals, causing us to cut corners, settle for less, or avoid the meal altogether.
That's where One-Hour Comfort comes in. The cookbook, published by the makers of "America'a Test Kitchen, offers up 170 favorite feel-good recipes that have been re-engineered to require an hour or less prep time.
Among the entries you will find shrimp and grits, cheeseburger mac and cheese, and malted milk pancakes with Nutella maple syrup,
The book also includes helpful hacks that break down how to complete traditionally time-intensive recipes in under an hour. An example is Hoisin Glazed Meatloaf, which takes a fraction of the time of a conventional meat loaf because it is re-imagined as individual-size portions.
The book, available at the ATK website, retails for $29.99, though if you act now, you pay $19.99, a savings of 33%.