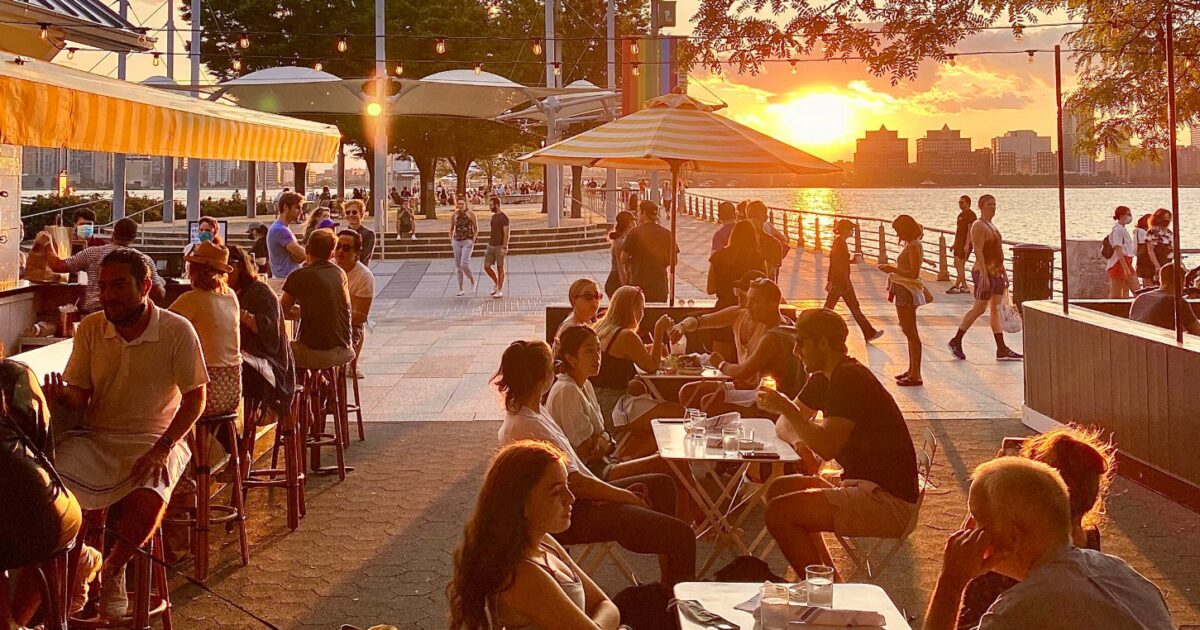 Drift In, in the way-West Village, is the latest reminder that New York, its verticality notwithstanding, is a city on and — in cases in — the water. The restaurant is entirely outdoors, which means that virtually every seat in the house comes with a river view.
Drink it in as you drink down one of the colorful summery craft cocktails or a glass of wine from a très brief list. The house features a half-dozen different oysters, including one or two rarely seen in these parts. If you crave something more substantial, there is a crisp potato hash slathered with crème fraîche and speckled with smoked Pacific steelhead trout roe. More substance yet is afforded through a handful of plates and sandwiches, among them a lobster BLT.
Drift In, Hudson River Park's Pier 45, between Christopher St. and W. 10th St.