The first day of Hanukkah this year falls on Dec. 12, which is five days off. If you haven't bought gifts for everyone on your list, there's still time thanks to the wonders of overnight shipping. And should you fail beat the clock, take comfort in the knowledge there are eight days in the festival for gifting.
What could be better on Hanukkah than receiving a box of chocolates? The answer is an assortment so special that even the box is edible! Charles Chocolates in San Francisco is offering an assortment of its handmade chocolates that arrives in a box crafted of solid chocolate.
Inside are eighteen assorted confections, including chocolate peanut butterflies, pistachio lemon clusters, and caramels flavored variously with fleur de sel, espresso, and poire William. The assortment, available through Zingerman's, sells for $100.
If you'd prefer something slightly less caloric, consider the "Star of David Party" by Edible Arrangements. The star of this colorful fruit arrangement is sections of pineapple that have carved into the shape of a Star of David. The basket also contains cantaloupe and honeydew wedges, grapes, and strawberries, all picked at the height of sweetness. Baskets start at $99.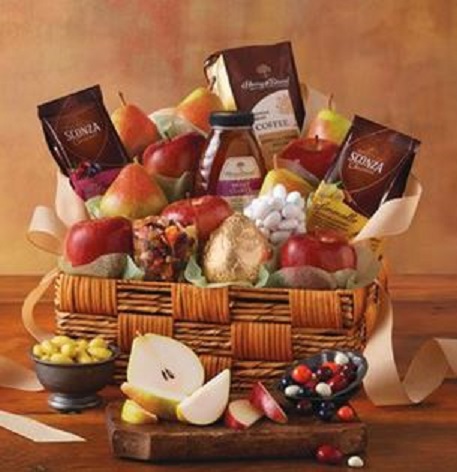 If you want to keep it Kosher, consider a deluxe gift basket from Harry & David. Inside you will find Chocolate-covered fruit, white Jordan almonds, clover honey, and premium seasonal apples, along with vanilla crème brulée coffee. The item sells for $99.