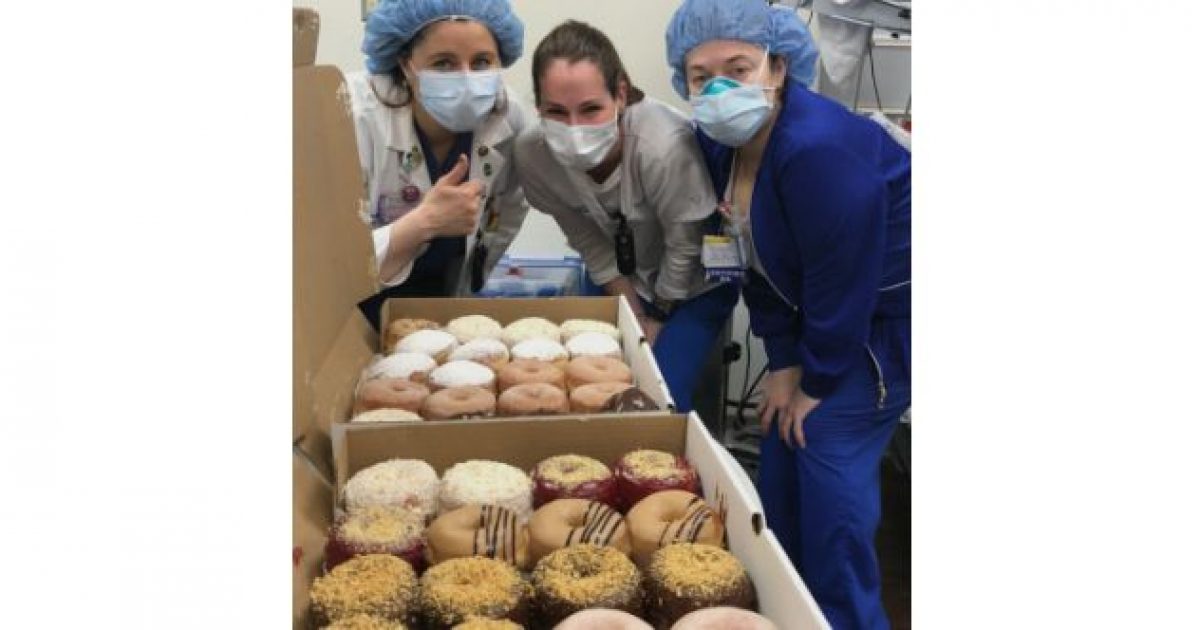 We've done several stories now about initiatives to feed New York's health care workers as they battle the deadly coronavirus (see here and here). Now another vendor has stepped up to provide a sweet finish to these hastily consumed meals between patients.
Dough Doughnuts is now providing free individually packaged treats by the box to hospitals and healthcare workers in the tri-state area with an eye toward adding a little happiness and sweetness to their lives.
The venture started with taking the proceeds from delivery orders that had come through and making a gift of free doughnuts to the staff at Lenox Hill Hospital. A single Instagram story from the hospital made Dough realize they had to do more. The team kicked into high gear and created Frontline Sweet Support. The idea is to provide even more of the tri-state area's frontline personnel with something that made them smile.
The chain has since made donations to several hospitals including Manhattan VA Medical Center, New York Presbyterian and Hospital/Weill Cornell Medicine, NYU Langone Hospital, and the Homeless at Bowery Mission.
If you're interested in supporting Dough's efforts, you can do so by making a contribution here.
See also…