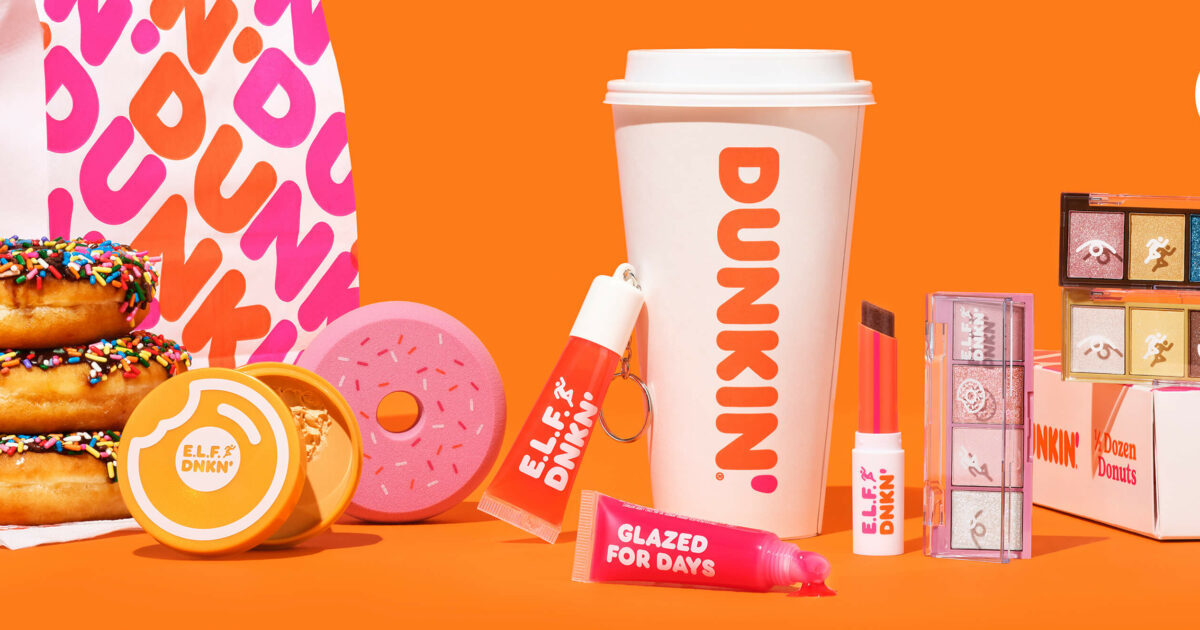 Consider the above question a follow-up to the 2019 query as to whether you like Dunkin' donuts and coffee well enough to burn them. Back them, the donut giant teamed up with scented candle maker Homesick to add its name and aromas to a series of limited-edition candles.
This time around, the collaboration is between Dunkin' and cosmetic maker e.l.f. Yesterday, the team launched a Dunkin'-inspired makeup collection with scents in your favorite flavors and the brand's coffee.
The collection includes The Dunkin' Dozen, 12 shades of eyeshadow such as Strawberry Frosted with Sprinkles, Chocolate Frosted with Sprinkles, and Boston Kreme. The set goes for $16. Other items in the line include The Coffee Lip Scrub, an exfoliating sugar, a Glazed for Days Lip Gloss Set, and a Strawberry Frosted with Sprinkles Face Sponge for blending.
The entire set of five items in all is available for $75 with a limited-edition e.l.f. x Dunkin' reusable cup and straw-inspired brush set. If you order on Elfcosmetics.com, the company promises to "fill up your cup with a $5 Dunkin' coupon code."