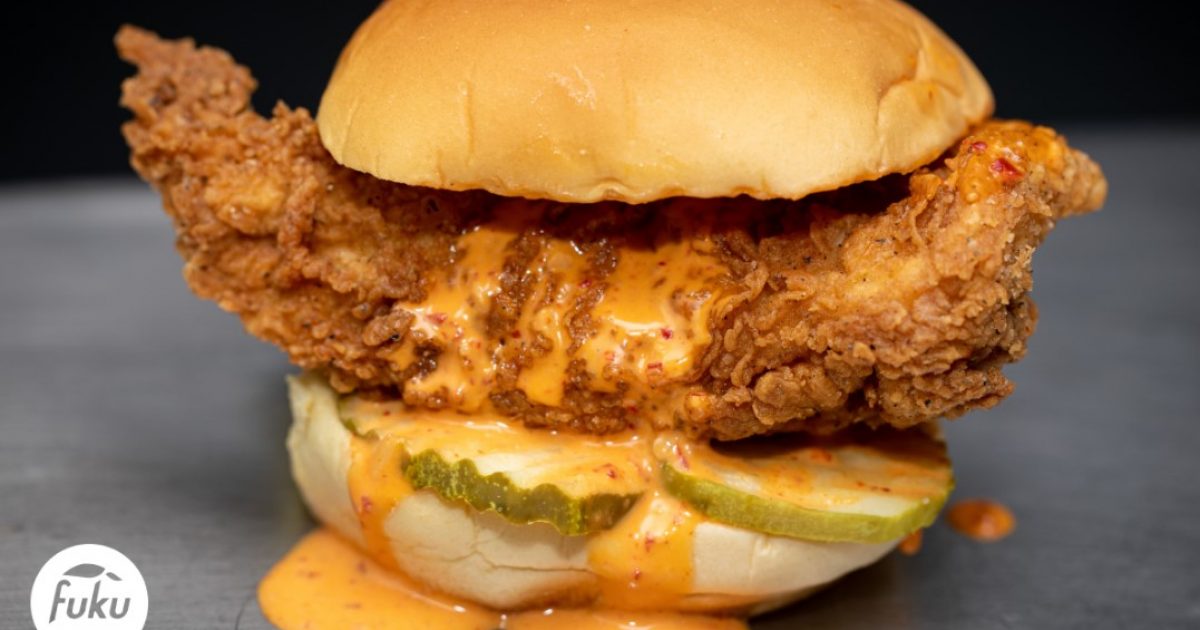 Fuku, celebrity chef David Chang's paean to the fried chicken sandwich, is back!
Beginning today, the Hudson Yards location is open for business and is celebrating its return with its largest menu update since its debut in 2015.
The star of the revised menu will be an all-white meat Spicy Fried Chicken Sandwich. The crisp-fried 6-ounce chicken breast (non-GMO, antibiotic-free) is served with Fuku mayo and pickles on a potato roll after receiving a 24-hour brine in fresh habanero puree. The new sandwich replaces the previous thigh-meat version that was available at all delivery-only Fukus but will happily remain on the menu at Fuku's New York City stores.
The sandwich will be available for delivery in Williamsburg/Greenpoint and Manhattan, with free Uber Eats delivery throughout October. In addition, it will be available to-go at Hudson Yards.
Fuku Hudson Yards, 500 W 33rd Street, 917-201-7082