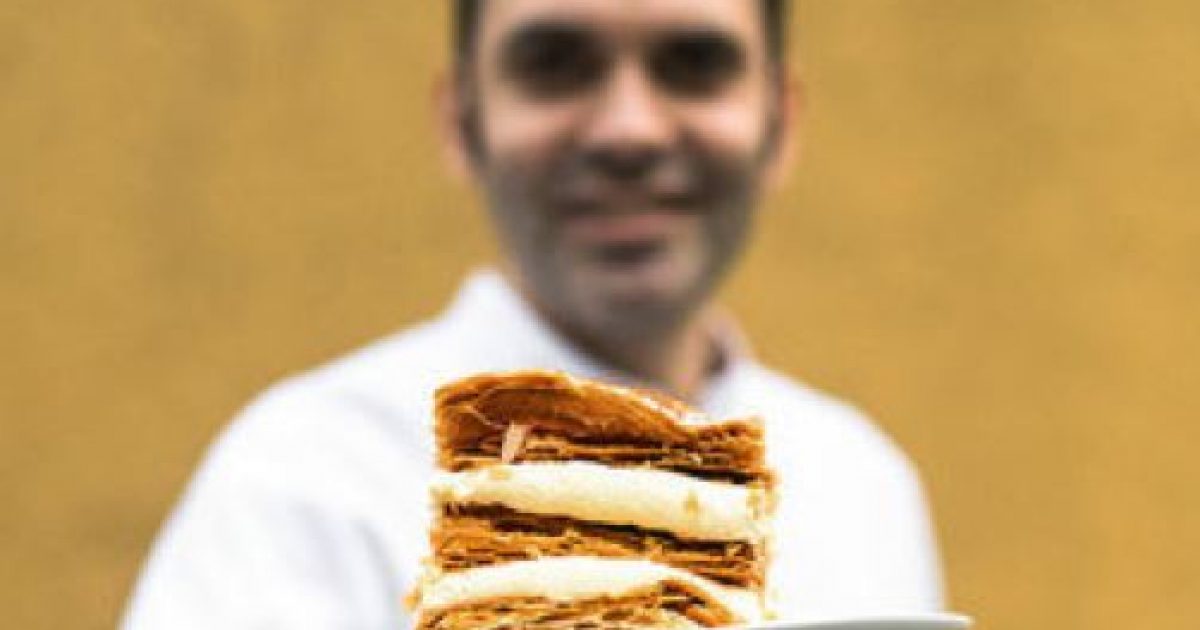 If the headline sounds intriguing — mysterious even — that is almost certainly the effect Dominique Ansel was after. Ansel, should the name be unfamiliar, is the world-renowned pastry chef who invented the cronut, the croissant-doughnut hybrid that took the city by storm several year back.
But back to the title. Dominique Ansel Kitchen, which by day functions predominantly as a bakery (albeit a unique one), undergoes a metamorphosis after dark. After the shop has closed, a table large enough to accommodate ten diners descends from the ceiling, and U.P. — short for Unlimited Possibilities — commences.
What this translates to is an eight-course tasting menu whose theme changes every six month. Right now, the theme is French Classics, which the website describes as:
… an exploration of some of the iconic dishes of French Cuisine experienced in a casual communal experience with surprise interactive elements. We hope to reimagine the family dinner in France from appetizer to dessert.

From classic Tarte Flambée to Poireaux Vinaigrette (tender braised leeks in vinaigrette), to Chef Dominique's hearty 3-Day Cassoulet with duck confit, pork belly, and garlic sausage, to an elegant assortment of traditional desserts from all different regions of France, plus cocktails and wines and plenty of surprises along the way — from our family to yours, we can't wait to see you around the dinner table.
The French Classic U.P. is sold out, which is no surprise since all of the U.P.s so far have sold out shortly after tickets go on sale at midnight on the first of every month. (If you'd like to be notified of cancellations, you add your name to list on Resy.)
Dominique Ansel Kitchen, 137 Seventh Avenue South, 212-242-5111.
See also